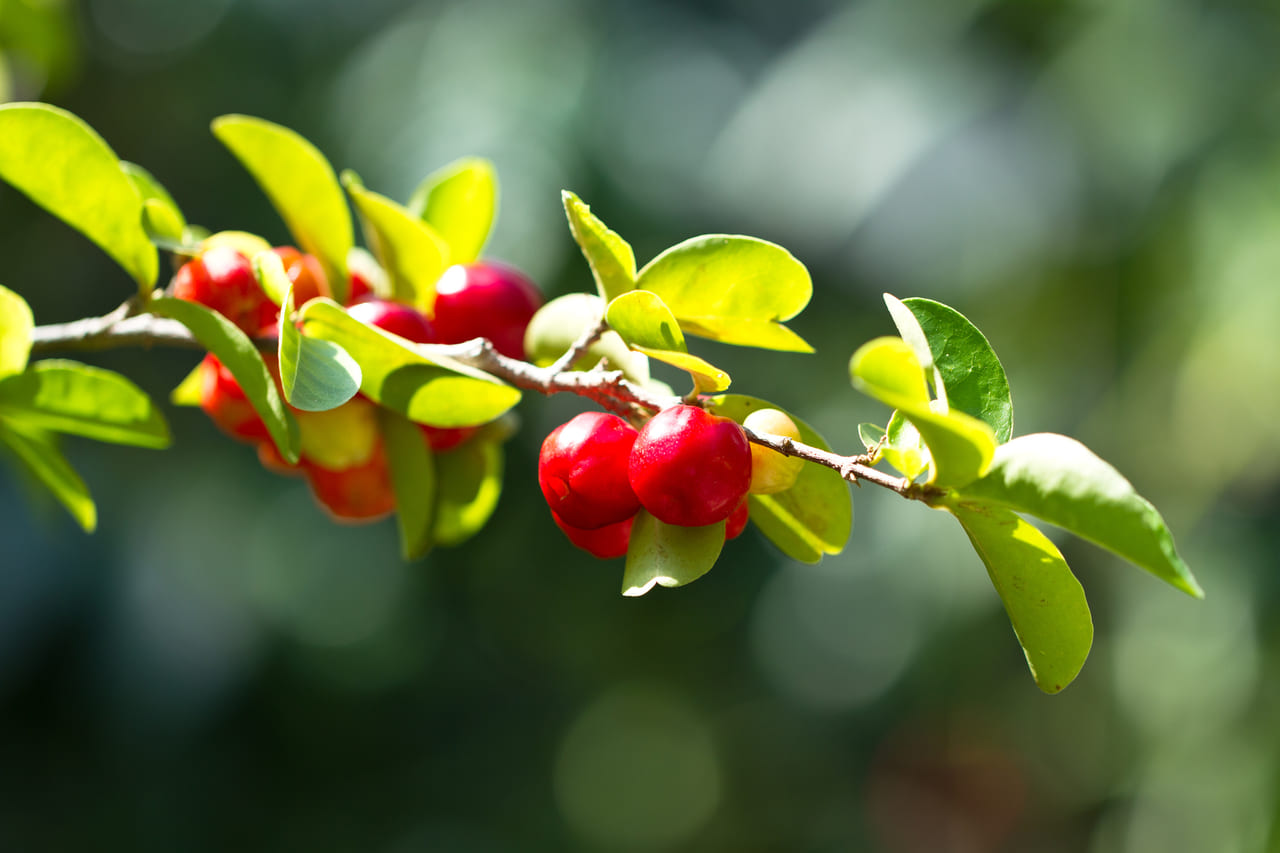 A Must-Visit Farm During Okinawa Trip and Introducing AEON Branches Acerola—A fruit that shines like a ruby gem
Okinawan Acerola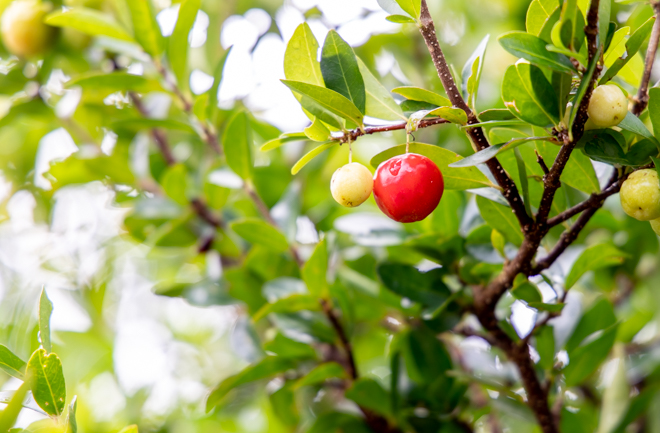 Sugar cane, papaya, bitter melon (goya), purple yam (beniimo), pineapple, star fruit, mango… Okinawa has many agricultural products that are grown receiving abundant natural blessings. Today, let us introduce "Acerola Fresh", a factory parlor in Motobu Town. It's a farm which you must visit to taste the local specialty product. Acerola was brought into Okinawa from Hawaii during the postwar reconstruction period in 1958. Through many trial and error to find out suitable cultivation method for the land of Okinawa, it has now become the only Acerola production area in Japan! Acerola fruit is roughly divided into two kinds, sweet kind and sour kind. Acerolas grown in Okinawa's Motobu Town are called "Acerola Fresh", which are pesticide-free and the sweet kind. They are so sweet that you can eat them without peeling its skin.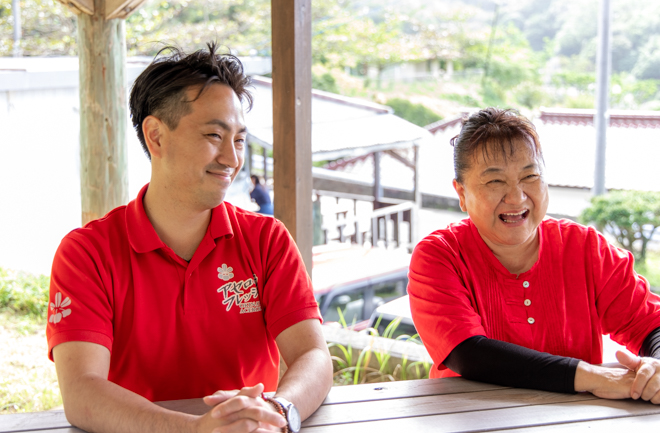 Characteristics of Okinawan Acelora
Acerola produces 1,700mg of vitamin C per 100g, which is equivalent to 5 lemons! Among the fruits, the content of Vitamin C in acerola is by far the highest, and it prevents colds and provides beauty benefits too. The delicious acerola is safe to eat raw, and the secret to why lies in how they are grown. It's because they are pesticide-free.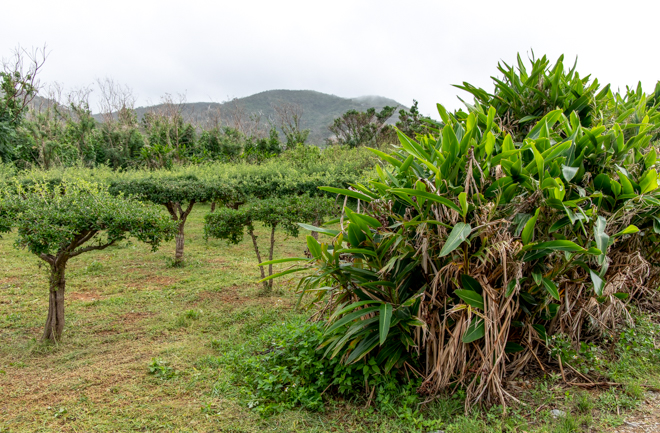 Acerolas are planted with a type of plant called Gettou. Gettou leaves have been used as a medicinal herb from ancient times in Okinawa, and are still used for various products such as aromas and cosmetics. The odor ingredients are mostly made up of insect repellent ingredients so it is perfect for the pest prevention. In addition, Okinawan acerolas are very large and sweet, and the vivid red shines like the ruby diamonds. The trees are pruned regularly so that all acerolas can absorb plenty of Okinawa sunlight for them to become beautifully red, fresh and very sweet acerolas. Each acerola is filled with the blessings of nature and the love from the farm.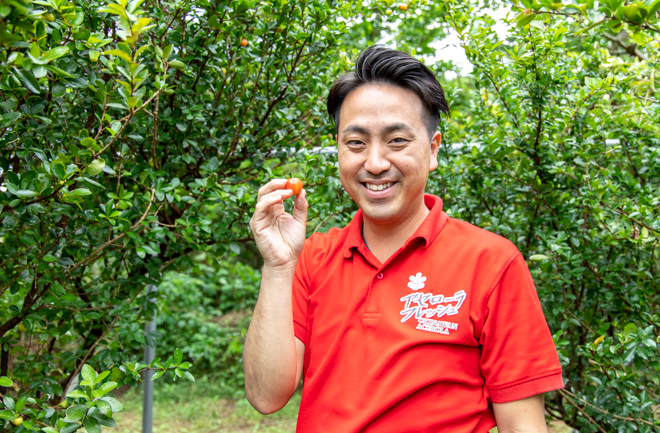 Recommended products that can be purchased at Acerola Fresh Farm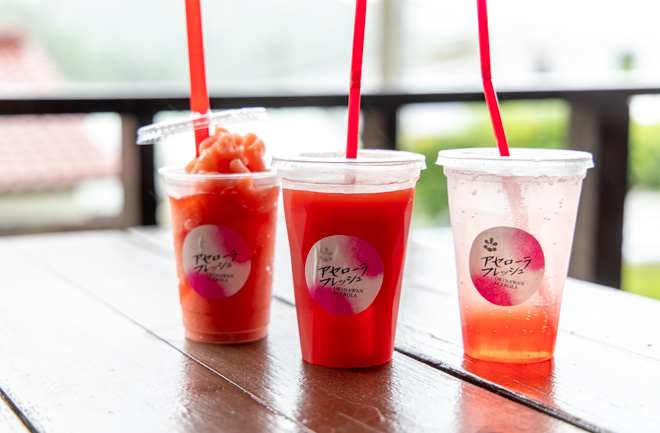 "Acerola Frozen Smoothie" is made from freshly picked acerolas, which is a drink you want to drink every day for health and beauty! "Acerola Frozen Seasoning" can be used as a salad dressing or cooking sauce, the refreshing flavor will make your everyday meals even more delicious. They also sell actual frozen acerola fruit or acerola sorbet. It is so delicious that this farm will make you want to visit several times during your Okinawa trip!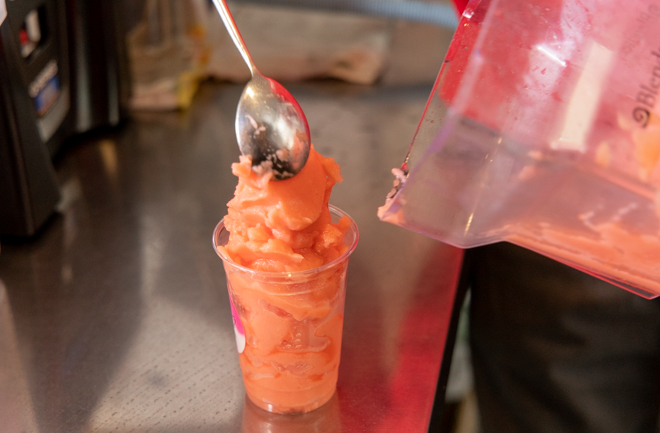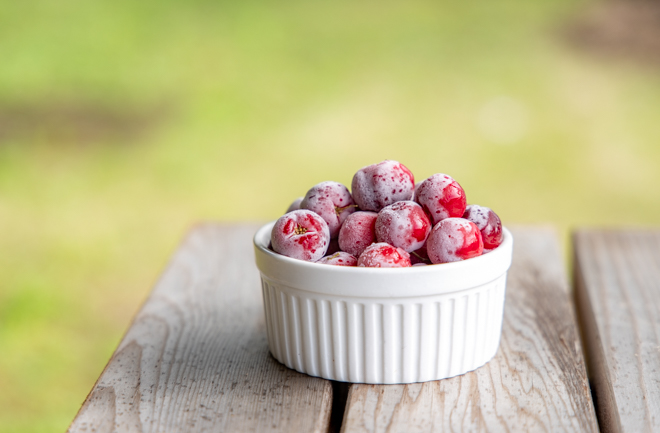 Acerola Fresh Farm is in Motobu Town, Okinawa northern area.
Shop information
Acerola Fresh 52-2, Namisato, Motobu Town, Okinawa 905-0222 Tel: 0980-47-2505 Fax: 0980-47-2043

The farm is a-10 minute drive from AEON Nago Branch. Please visit the farm before or after a meal or shopping to taste the Okinawa's sweet and sour gem "Acerola Fresh".