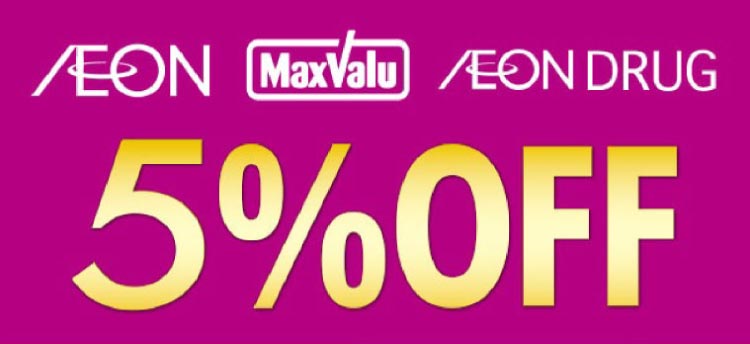 expiration date
2021/12/31

Please hand in the coupon to casher BEFORE paying.
〈Goods the discount is not applied〉Beer & beer-type beverages, Books & magazines, Video games & Handheld gaming devices, Cigarettes, Postages & stamps, Gift vouchers, Cosmetics counters, Restaurants, Specialty shops,etc.
Only to be used in AEON, MaxValu, AEON DRUG. (Except BIG Shops and Specialty shops.)
This coupon cannot be used with other discount coupon.
This coupon is only available for foreign visitors.