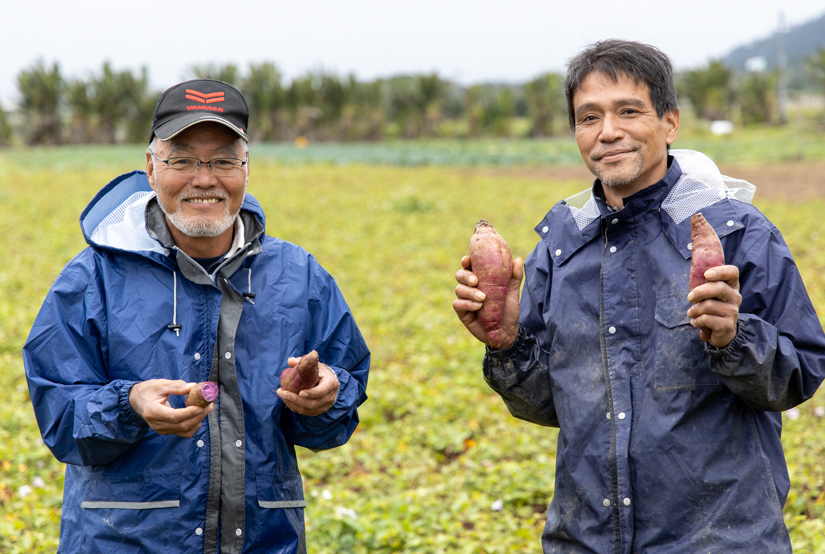 Let us Introduce Ishigaki Island's Sweet Beni-imo "Okiyume-Murasaki" and Recommended Recipe!
The variety of potatoes Okinawa produces, it is best known for its "beni-imo" (purple sweet potato).
Beni-imo is often used in processed foods and is popularly chosen as a confectionery souvenir. But did you know that this beni-imo is just as delicious by roasting it?
To find out about the charm of this Okinawa born beni-imo, we interviewed Mr Ishigaki, the association president of "Ishigaki Kansho Production Association" that grows purple sweet potato on Ishigaki Island!
Sweet and delicious even as Yakiimo (roasted sweet potato)!
Tell us about "Okiyume-Murasaki".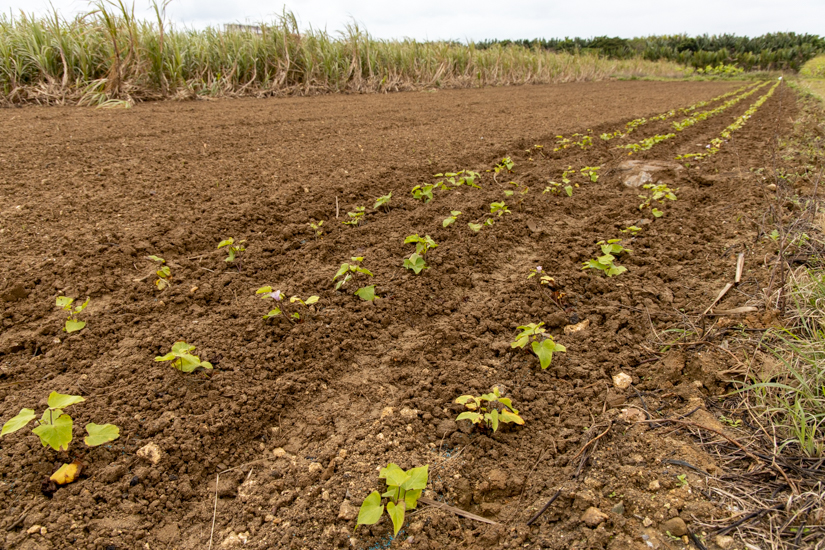 There are several kinds of beni-imo produced in Okinawa. The kinds that are produced on Mr Ishigaki's field are "Bise" (popular kind) and "Okiyume-Murasaki" (crossbreed kind). Okiyume-Murasaki is suitable not only for food processing but also can be consumed as fruit and vegetables. It was selected as one of the recom-mended varieties of Okinawa prefecture in 2002.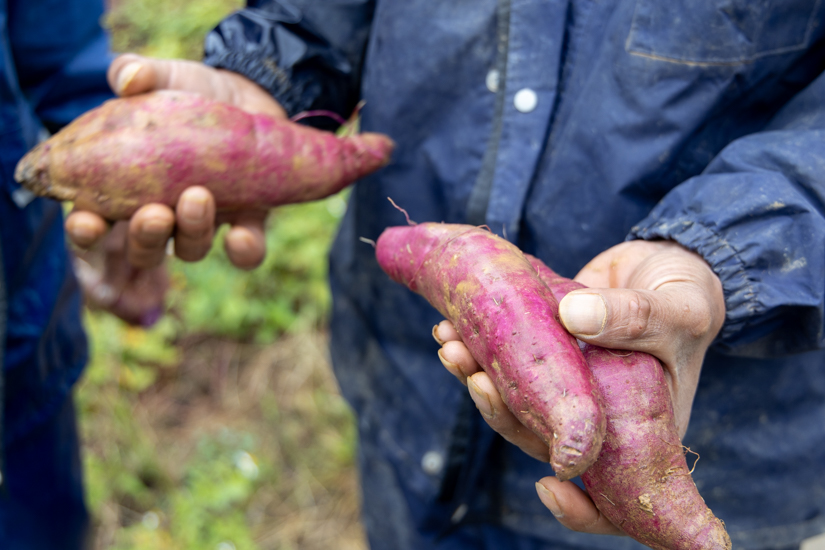 Normally when sweet potatoes are used for processing purposes, the most important quality considered is its bright purple colour rather than how sweet it is. The unique characteristic of Okiyume-Murasaki is that it gives out a vivid blue-ish purple colour which is an excellent use for food processing, as well as containing a high sugar content so it is very sweet and delicious even if it is only roasted or steamed. Okiyume-Murasaki also has a very thick sticky texture so you can enjoy that texture in your mouth!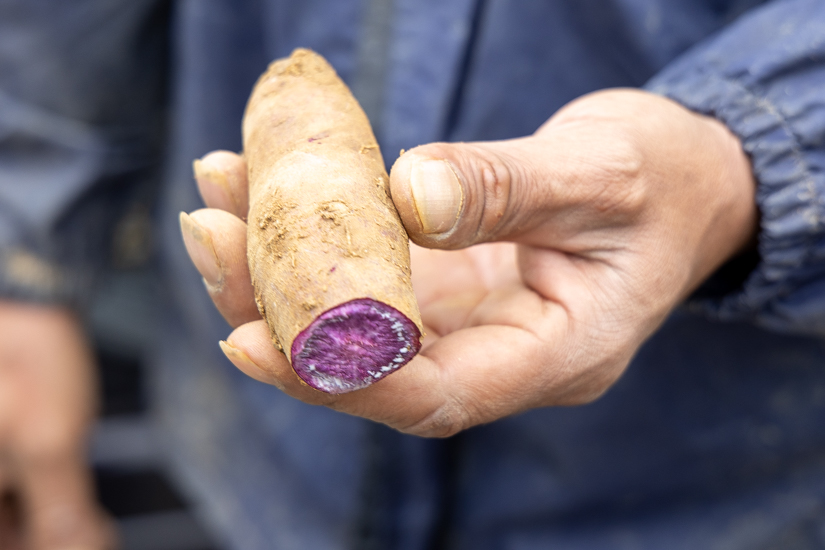 Since Okiyume-Murasaki is excellent for processing, many confectioneries are made from it. This beni-imo has been shipped and used mainly for processing but in the near future it will also be shipped as greengrocery. We interviewed Mr Ishigaki about the characteristics of Okiyume-Murasaki.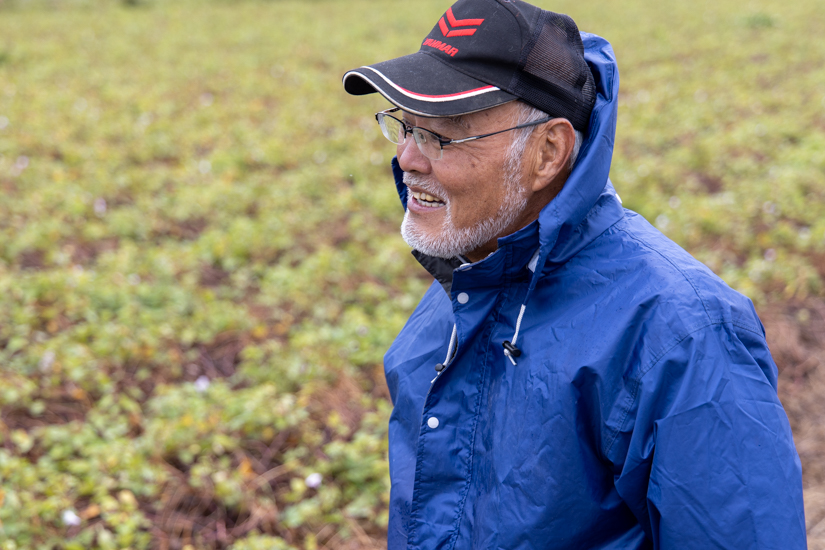 ――Please tell us about the characteristics of potatoes grown in Okinawa.


"Potatoes grown in Okinawa don't last as long as other varieties but we pick them early so that they can last for a month or two. By doing so it increases its sugar content so the characteristic of Okinawan potatoes is that they are delicious as soon as they are picked."



――Potatoes become even sweeter if you dig them up early?!


"When we harvest potatoes early, we choose a sunny day to dig them up and leave them for a process called "curing". The "curing" process allows the sugar content to increase to make even sweeter potatoes, which is suited for roasting or consumed as a vegetable. On the other hand, if it's for the purpose of processing, they are left to be fattened before harvesting. Potatoes weigh about 350-400g for the early harvested ones and about 600g for the processing potatoes."



――Please tell us about the unique features of "Okiyume-Murasaki".


"Compared to other beni-imo varieties such as "Chura Koi-Beni" and "Bise", Okiyume-Murasaki takes a lot more time and effort to cultivate. As the vines on Okiyume-Murasaki don't get as thick as other varieties, you have to wait for the correct timing to give fertilizer, this is normally when the vines begin to weaken and turn from green to a yellowish-green.
As for the taste, it has a high sugar content so it is very sweet and delicious. There are two types of potatoes, "light and fluffy texture" and "thick and moist texture". Okiyume-Murasaki is the latter texture, which is best suited for roasting. So, it is very sweet and delicious!"



――What's special about the beni-imo made on Ishigaki Island?


"In my case, I do a crop rotation with sugar cane. The leaves of the sugar cane are highly nutritious and when the leaves fall off onto the field those nutrients will be soaked into the soil. Planting potatoes into that nutritious soil makes delicious potatoes. If you continue to produce the same crop, the soil hardens and becomes less rich in nutrients, so I rotate crops to preserve good soil."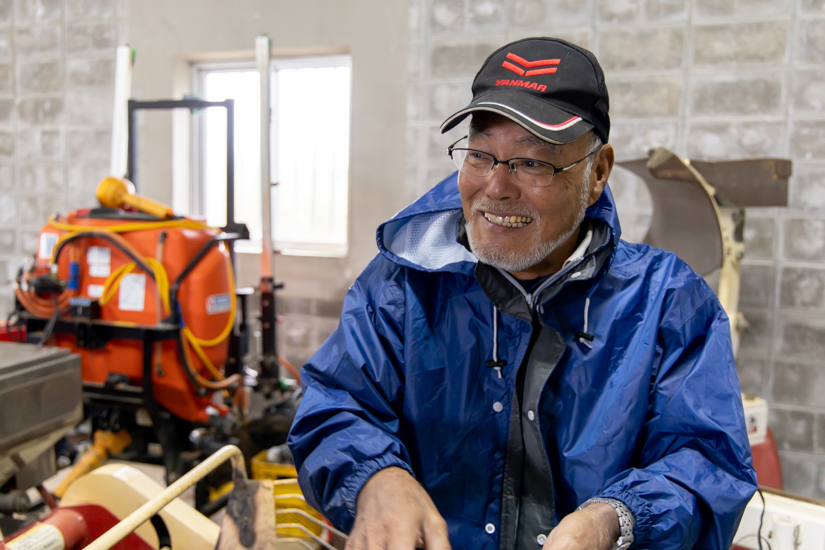 ――What is the best way of eating Okiyume-Murasaki?


"For the larger Okiyume-Murasaki potatoes, cut the potato into round slices and make it into tempura. You can also deep-fry it without battering. Both are excellent. Or, you can cut it into small cubes and cook it together with rice in a rice cooker. Another dish, called "Umuni", can be made by steaming the beni-imo and mash it like mashed potatoes. It's very sweet without adding any sugar! For smaller potatoes, it's very easy to just cook in the microwave. I served it in this way at my previous workplace, it was very popular with the ladies!"
Easy cooking! Arranged Recipes
Delicious Okiyume-Murasaki is not only perfect for making foods like confectionery but also perfect for roasting. Beni-imo varieties, including Okiyume-Murasaki, are very useful as a home cooking ingredient.
In today's magazine, we will introduce some easy cooking recipes using beni-imo from "Okinawa Ingredients Recipe Net OKIRECI"!



・What is OKIRECI?


OKIRECI is a recipe website created as part of the "Prefectural Agriculture, Forestry and Fisheries Comprehensive Dissemination Project" by the Distribution and Manufacturing Promotion Division from the Department of Agriculture, Forestry and Fisheries of Okinawa Prefecture. They aim to encourage people to make the best use of Okinawan local ingredients by uploading recipes that have been developed with local farmers and life research groups.


【Beni-imo & Salted Kelp Salad】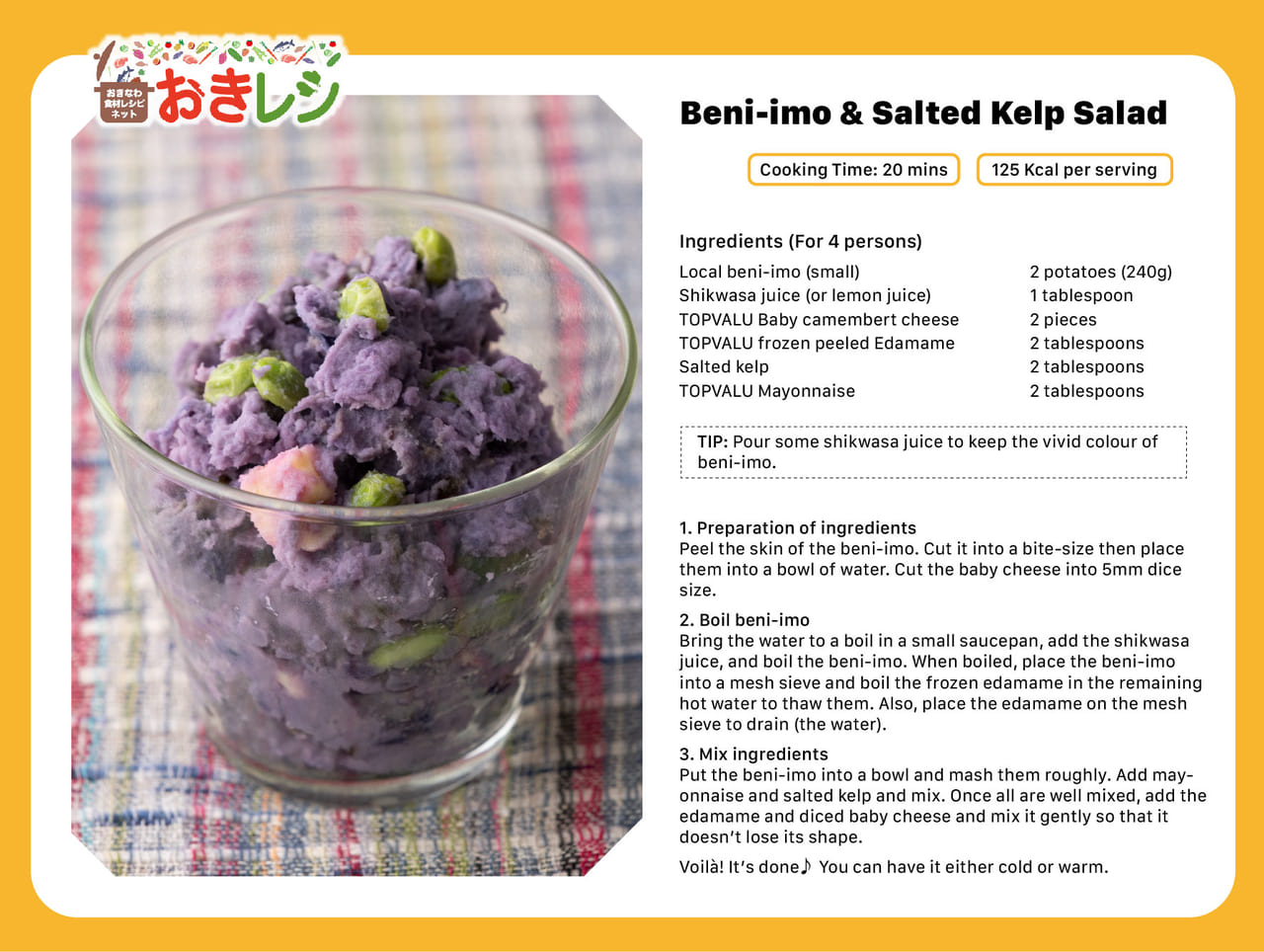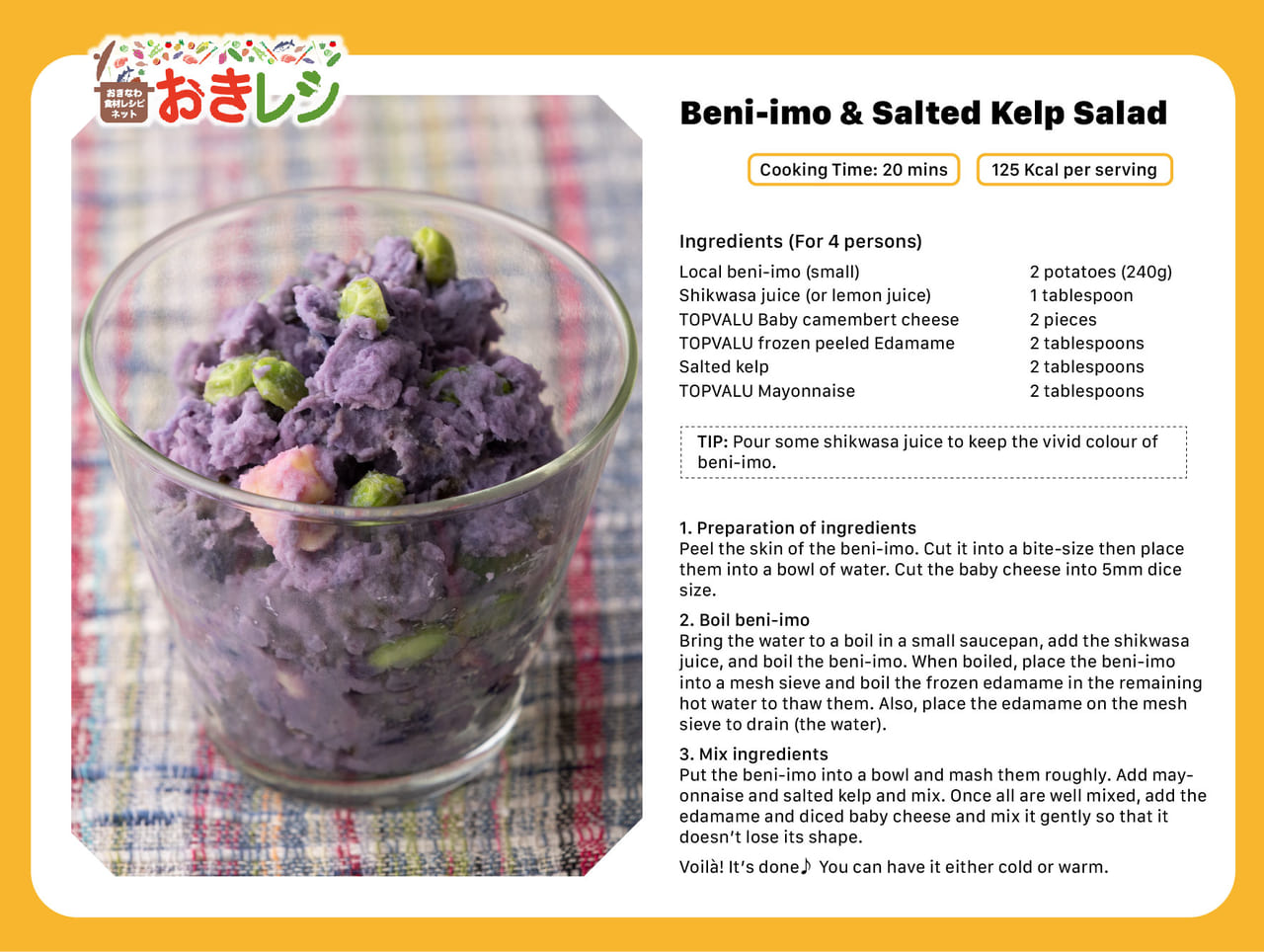 Beni-imo combined with salted kelp. The overall flavour won't be too sweet and will leave a delicious taste in your mouth. Please add to your side dish menu! There are more delicious recipes!


【Chicken & Beni-imo in Sweet and Sour Sauce】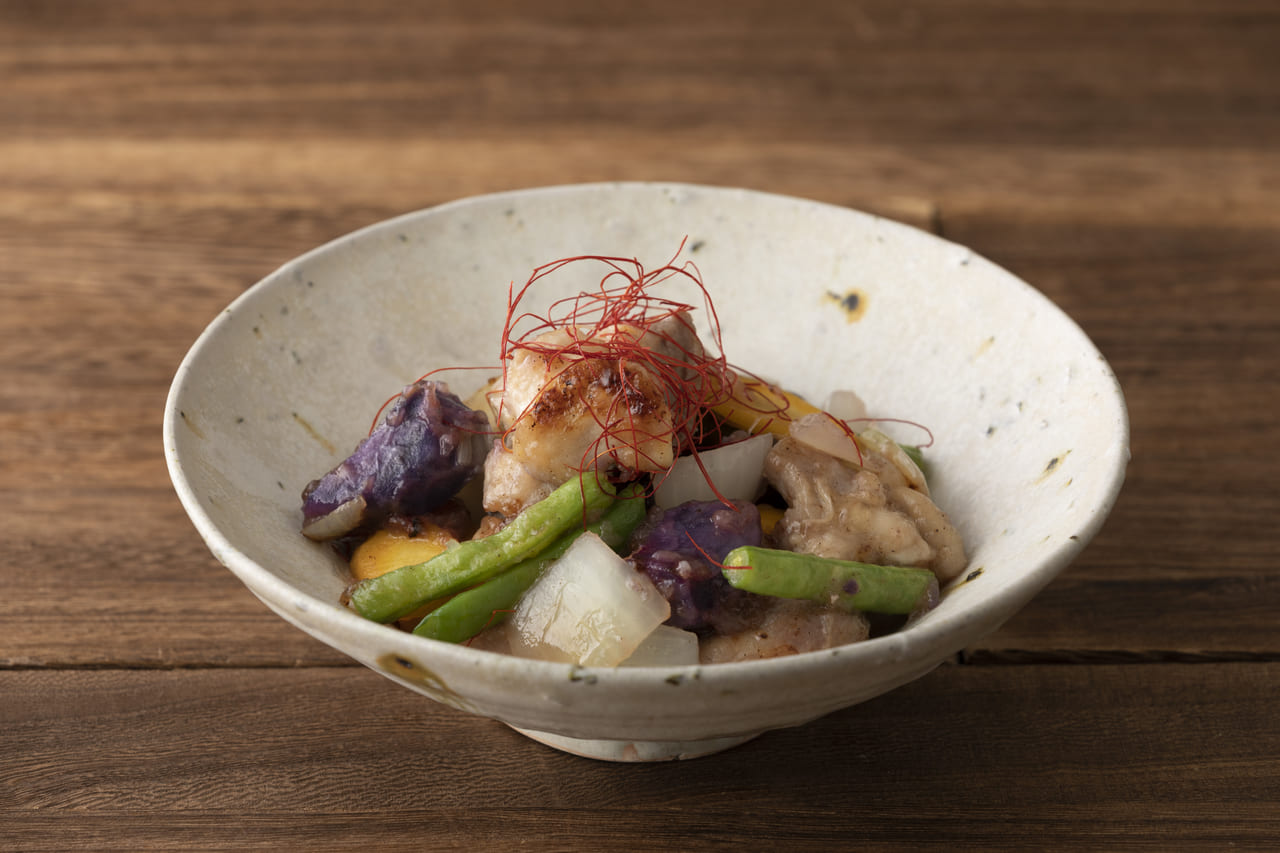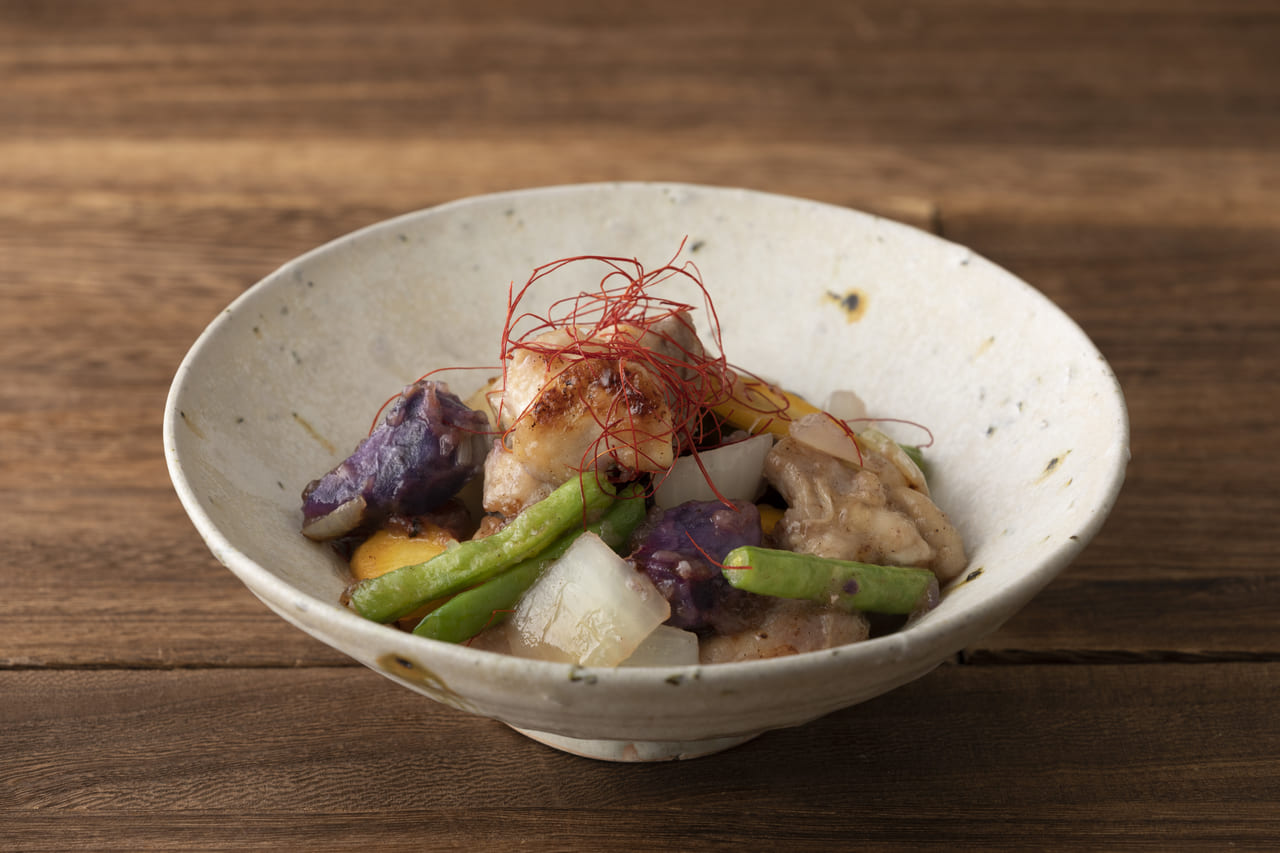 Using various local ingredients produced in Okinawa, it is not only nutritious but also colourful and pleasing to the eyes.


【Fried Beni-imo with Herb Salt】
The combination of slightly sweet beni-imo and refreshing herbs can be eaten as either a snack or as a side dish!


【Beni-imo Spice Truffles】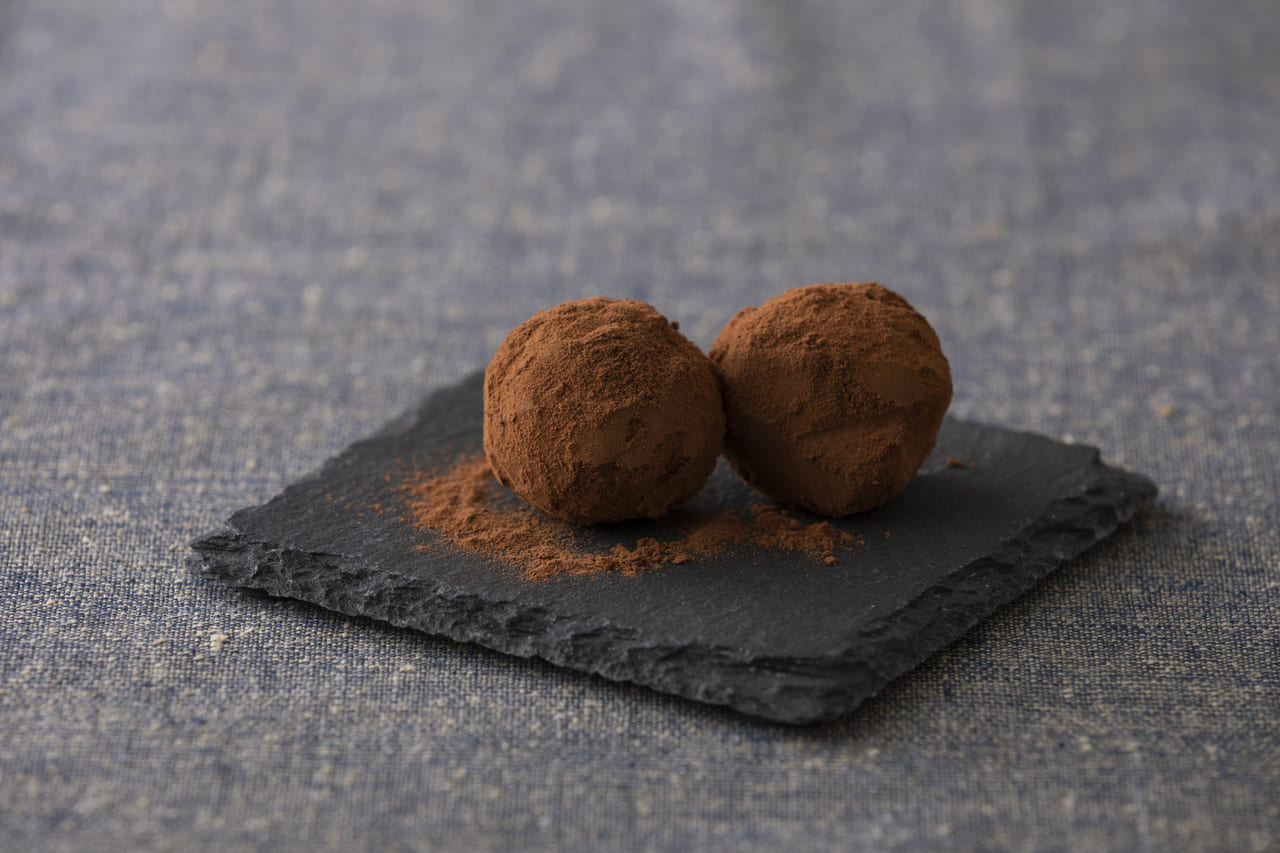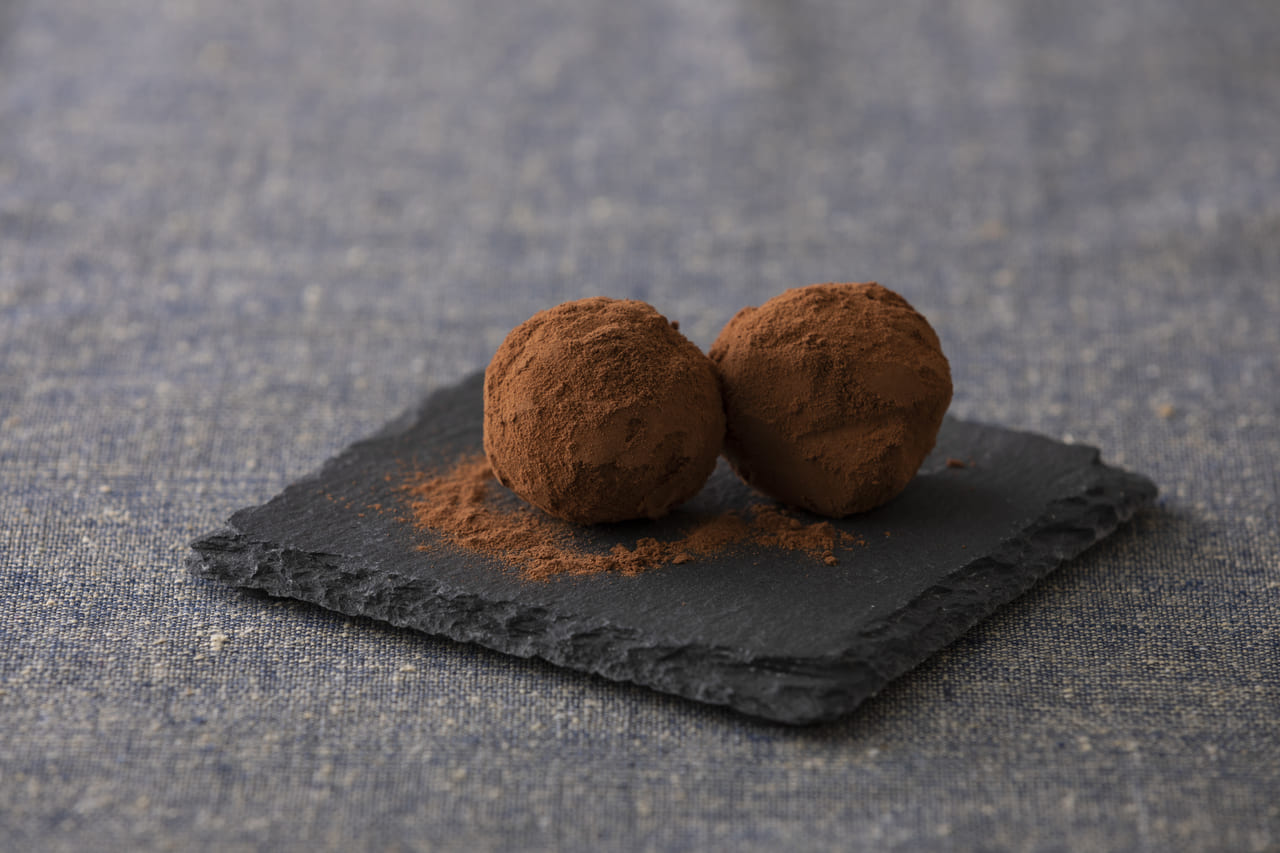 A sweet with an irresistible aroma and an unusual texture. It is also fun to make with your kids.
How about sweet and delicious beni-imo?
Beni-imo is not only for making processed confectionery. It can be cooked in various ways such as yakiimo (roasted beni-imo) or as a side dish. Please take this opportunity to try our Okinawan sweet and delicious beni-imo in your own style of cooking♪