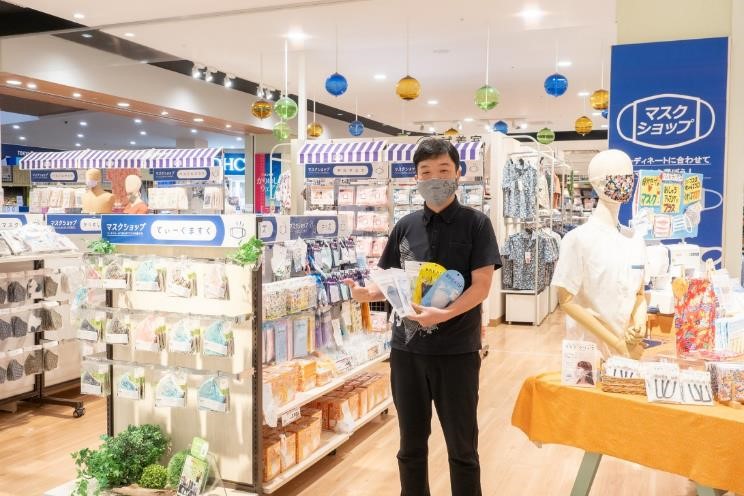 A variety of masks to match your everyday life!
A special feature on AEON STYLE Rycom Mask Shop
AEON STYLE Rycom (Clothing section on the 3rd floor) has opened a 'Mask Shop' where a variety of masks gathered in one section. Now that wearing a face mask is part of our everyday life (off days, at work or playing sports) and many people want to find masks that match the occasion or simply finding one that suits you. The Mask Shop at AEON STYLE Rycom has a wide selection of masks as well as related goods to match your lifestyle!
【Recommended Masks】 From Popular Masks to Sports Masks!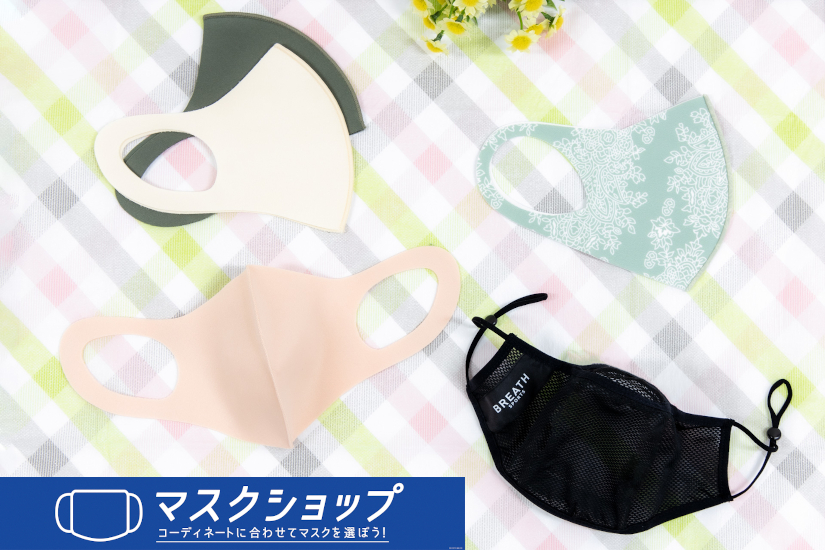 In this article, we'll be introducing masks that have been recommended by the shop staff at the Mask Shop.
PASTEL MASK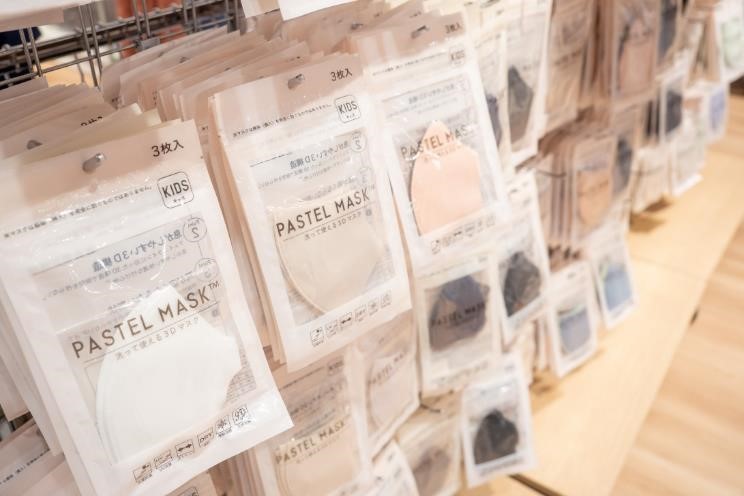 The No.1 popular item from the Mask Shop is the cute 'Pastel Mask'. It is recommended to integrate as part of your fashion coordination since there is a wide choice of colours. The Pastel Mask is sold in a set of three and have two type of colour choices: all three masks in the same colour or all in different colours. They are available in small size, regular size and kids' size. The Paste Mask does not only have cute looks but also has a great functionality such as being washable without losing its shape, a 3D structure that fits along the face line for easy breathing and ear straps designed for comfortable wear!
BREATH MASK, WASHABLE COOL MASK, NECK GAITER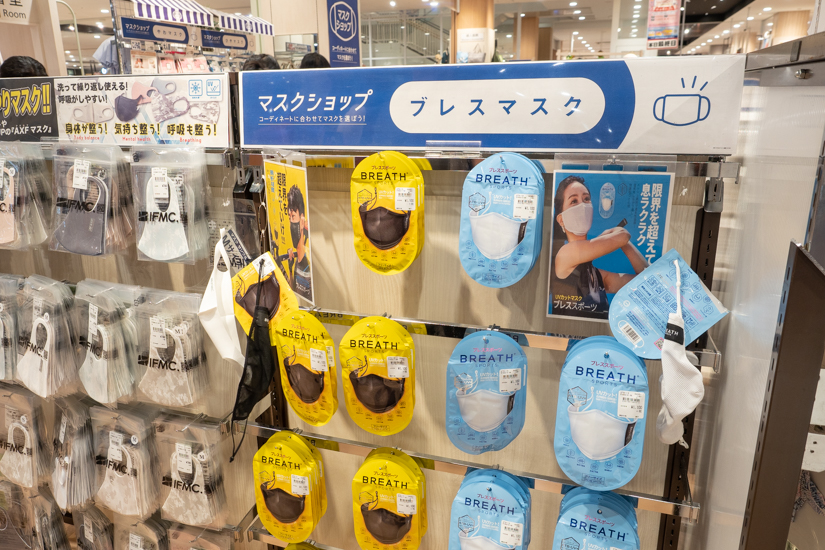 For those who play sports or workout, 'Breath Mask', 'Washable Cool Mask' and 'Neck Gaiter' are recommended. The Breath Mask uses mesh fabric to ensure high breathability for a comfortable "breath". The fabric has an ability to wick away moisture so it offers a comfortable wear and it is perfect for different sports occasions!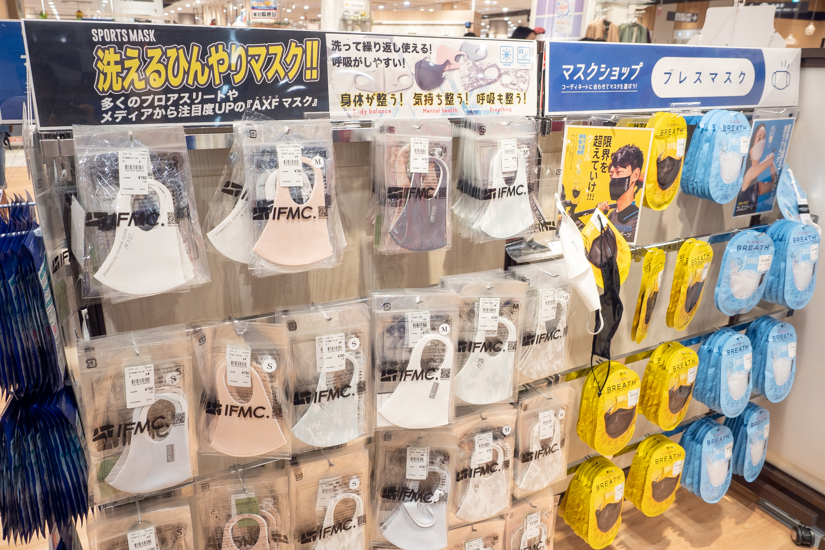 The Washable Cool Mask is a cool feeling mask, and it is for those who are reluctant to wear a mask because it gets hot while playing sports.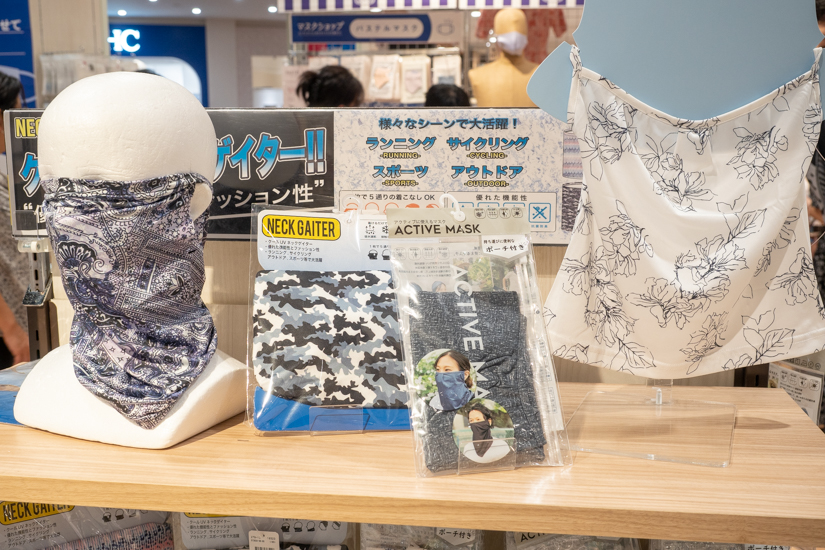 The Neck Gaiter is a multi-function mask which can be used as a fashion item too. It is easy to breathe and is perfect for sports and outdoor activities. It comes in a variety of designs to match with your fashion coordination.
KIDS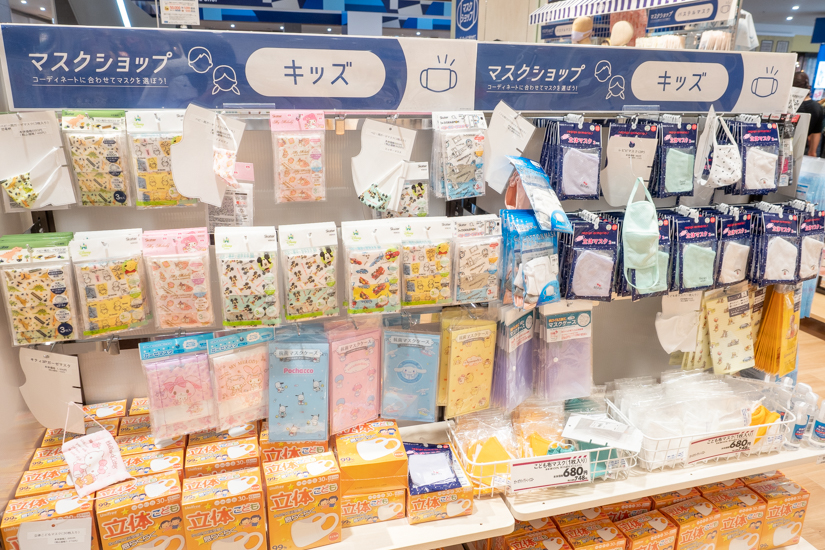 The Mask Shop offers a wide variety of fashionable masks for children too! There are cute designs and character masks which children can enjoy wearing them! Masks are available from the toddler size but during the hot summer wearing a mask could increase the risk of heatstroke in them so please be aware of the risk.
Be Stylish! Coordinate Your Mask with Your Fashion.
There are many other masks to choose from to match your fashion style.
KARIYUSHI MASK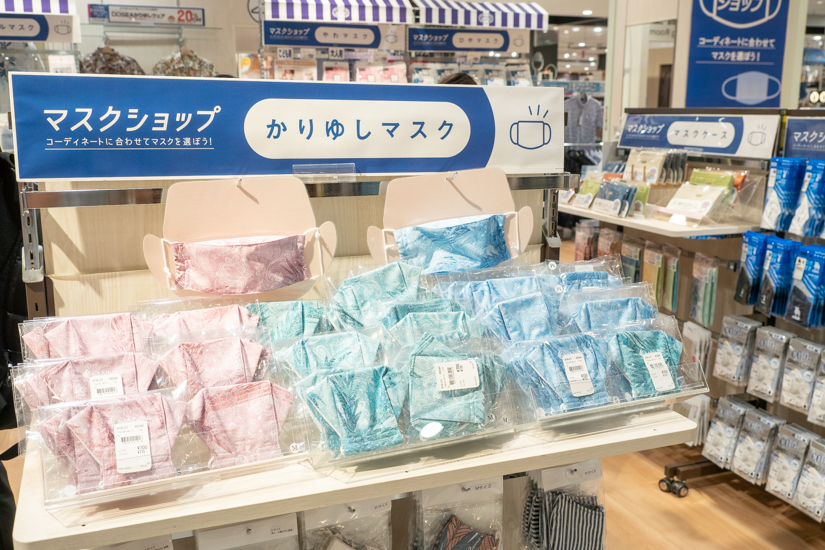 If you want to match your mask with Kariyushi Wear, Kariyushi Mask is the best recommendation. Masks are available in various traditional Okinawan patterns that are familiar from Kariyushi wear. The Kariyushi Mask can be used in the business scene or a formal occasion.
T-GUMASK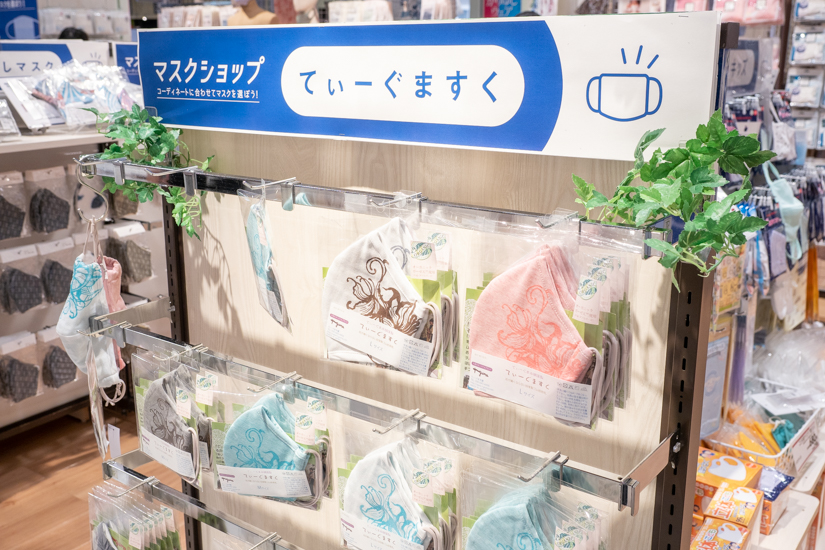 T-gumask aims to make pleasant and comfortable masks by using double gauze and organic cotton materials. The soft textured mask with an Okinawan pattern is useful with Kariyushi wear as well as a fashion on your off days. T-gumask is also designed to show a woman's face look beautiful but they also have men's masks so it is recommended for men too!
OSHARE MASK, SHISHU MASK
If you want to select from a variety of unique designs, Oshare (Stylish) Mask and Shishu (Embroidery) Mask are for you. Not only they have plenty of designs to choose from, but you can select from different materials: foam type, cotton lace and linen.
HANDMADE MASK KIT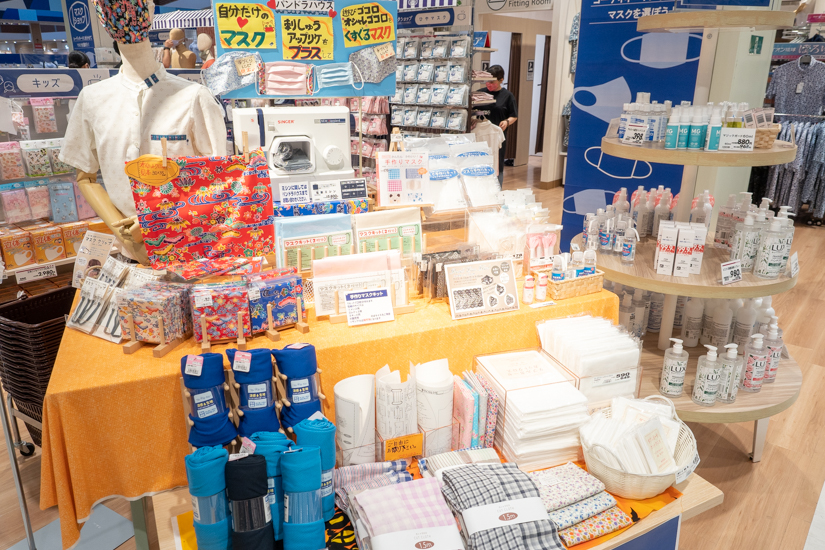 At the Mask Shop, they also have a corner of handmade mask kits for those who want to make their own original masks. Here, you can purchase cut fabrics and double gauze cotton. They also give out a free paper pattern with "how to make a handmade mask instruction", so please take a look if you are interested!
【Recommended Goods】 Useful Mask-Related Items to Carry!
AEON STYLE Rycom's Mask Shop offers many useful mask-related items too.
MINT ESSENTIAL OIL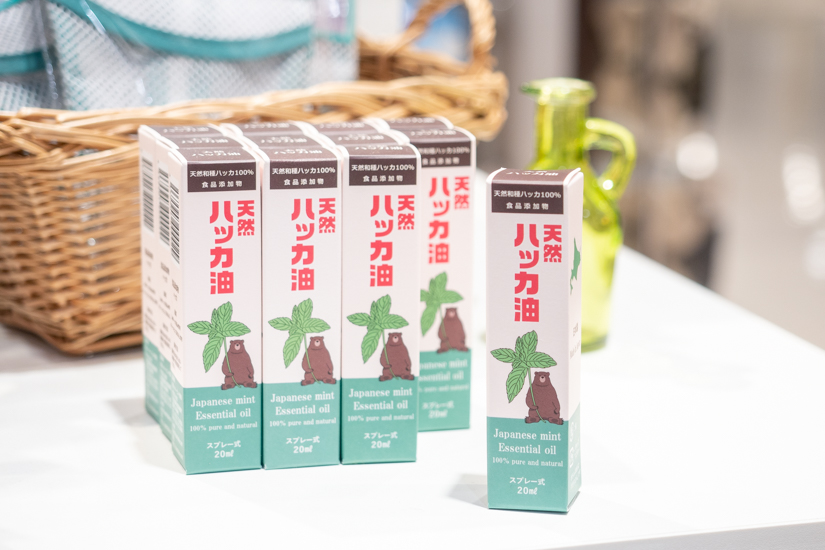 Mint Essential Oil can be useful on a hot weather and it is one of the popular products of Mask Shop. Mint oil contains ingredients that give cool and fresh feeling, which is great for refreshing when you are feeling hot and humid! Mint oil can cause an intense skin sensation or irritation of the skin, so please avoid using near children or the eyes.
MASK WASHING NET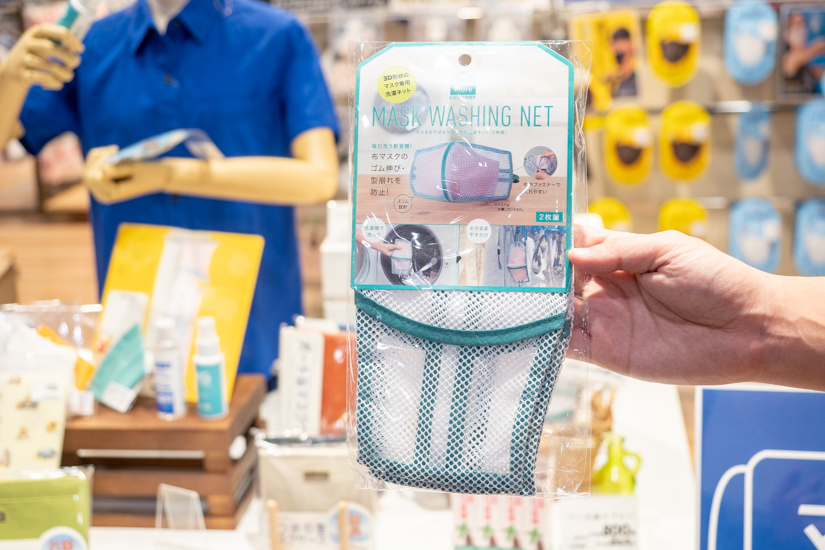 This Mask Washing Net is to prevent masks from losing its shape and protects ear straps getting stretched too. You can hang it directly after being washed so it is a useful item!
MASK CASE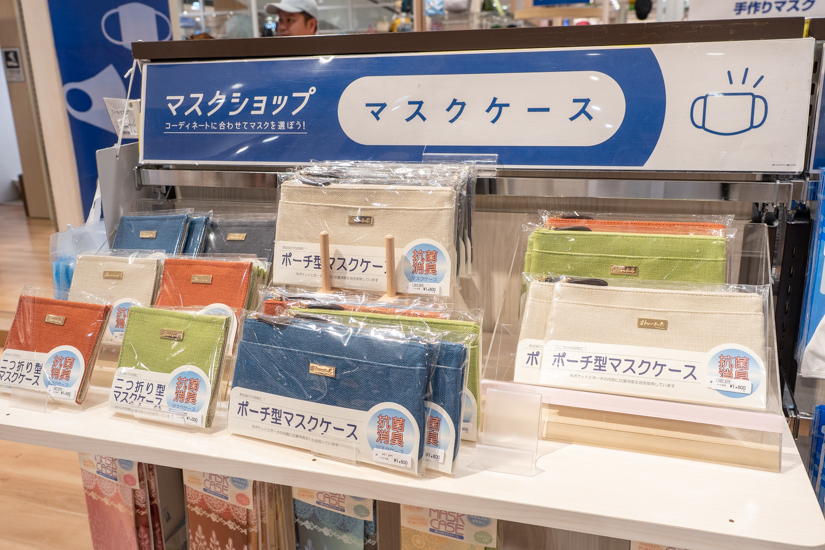 The Mask Shop also offers many mask cases. It becomes handy when you are out having a meal or in a situation where you have to take off your mask. You can put away your mask in a case rather than directly into a bag or pocket. It is good for hygiene as well as to prevent the mask from losing shape.
Why Not Find Your Favourite Mask at The Mask Shop?
Wearing masks is now part of our daily lives, and they have become fashion items rather than simply to prevent infections. At AEON STYLE Rycom Mask Shop, there are plenty more that haven't been introduced here so why not visit the shop yourself to find your favourite mask?