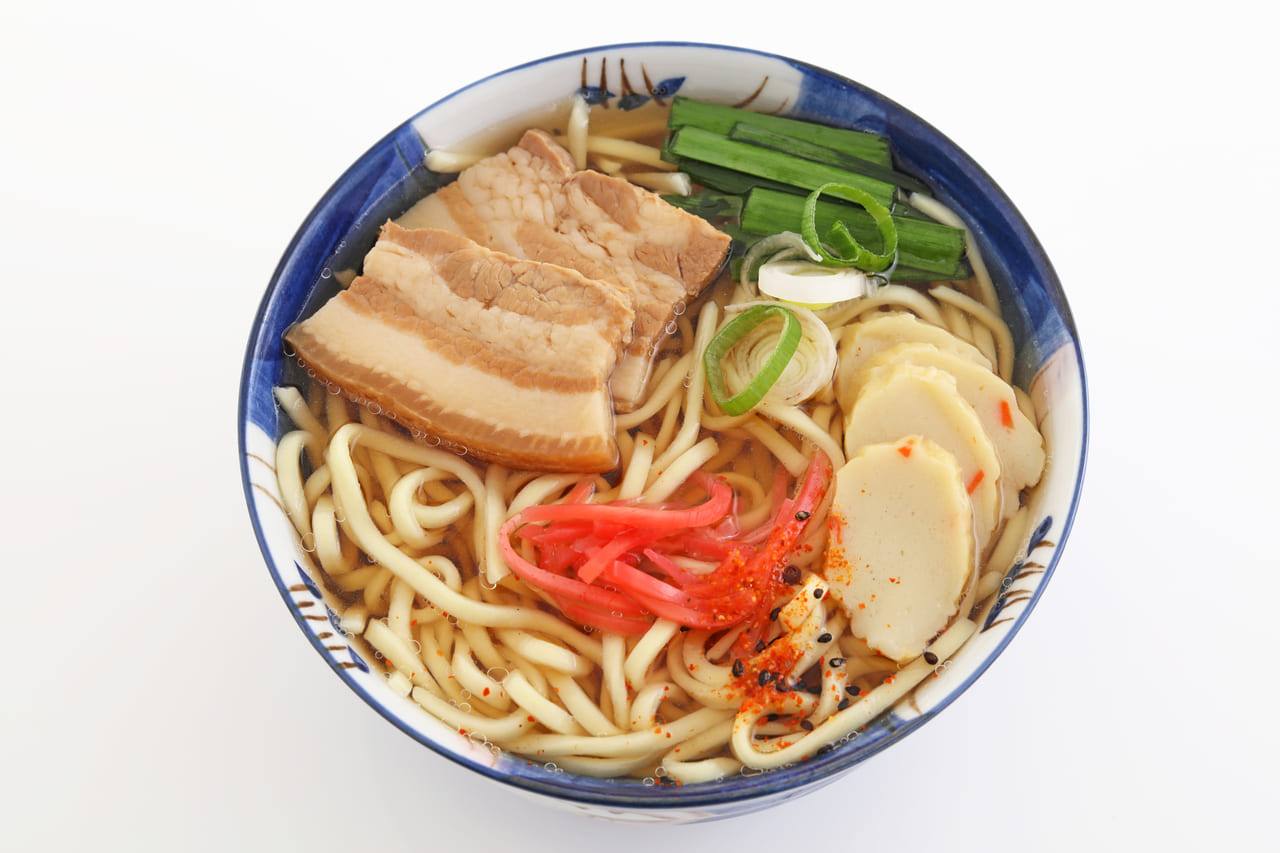 The Soul Food of Okinawans The Complete Guide of Okinawa Soba!
There are about 330 Okinawa Soba restaurants in Okinawa, and more than 150,000 meals are consumed a day. Now you know "Okinawa Soba" is the soul food to many Okinawans. It is one dish you definitely don't want to miss out! Since noodles, soup and ingredients differ depending on the store, it is enjoyable to compare various Okinawa Soba.
"Okinawa Soba" distinct from "soba" on mainland Japan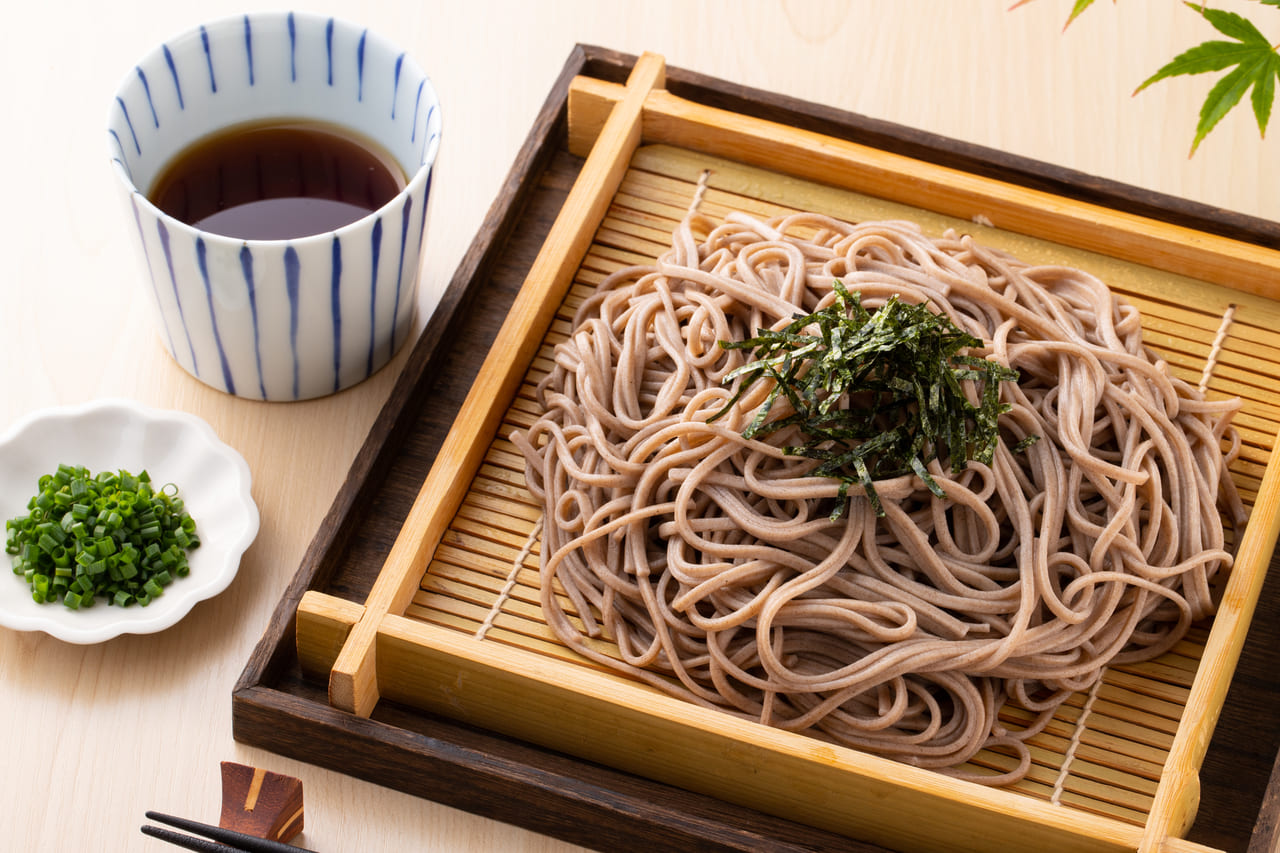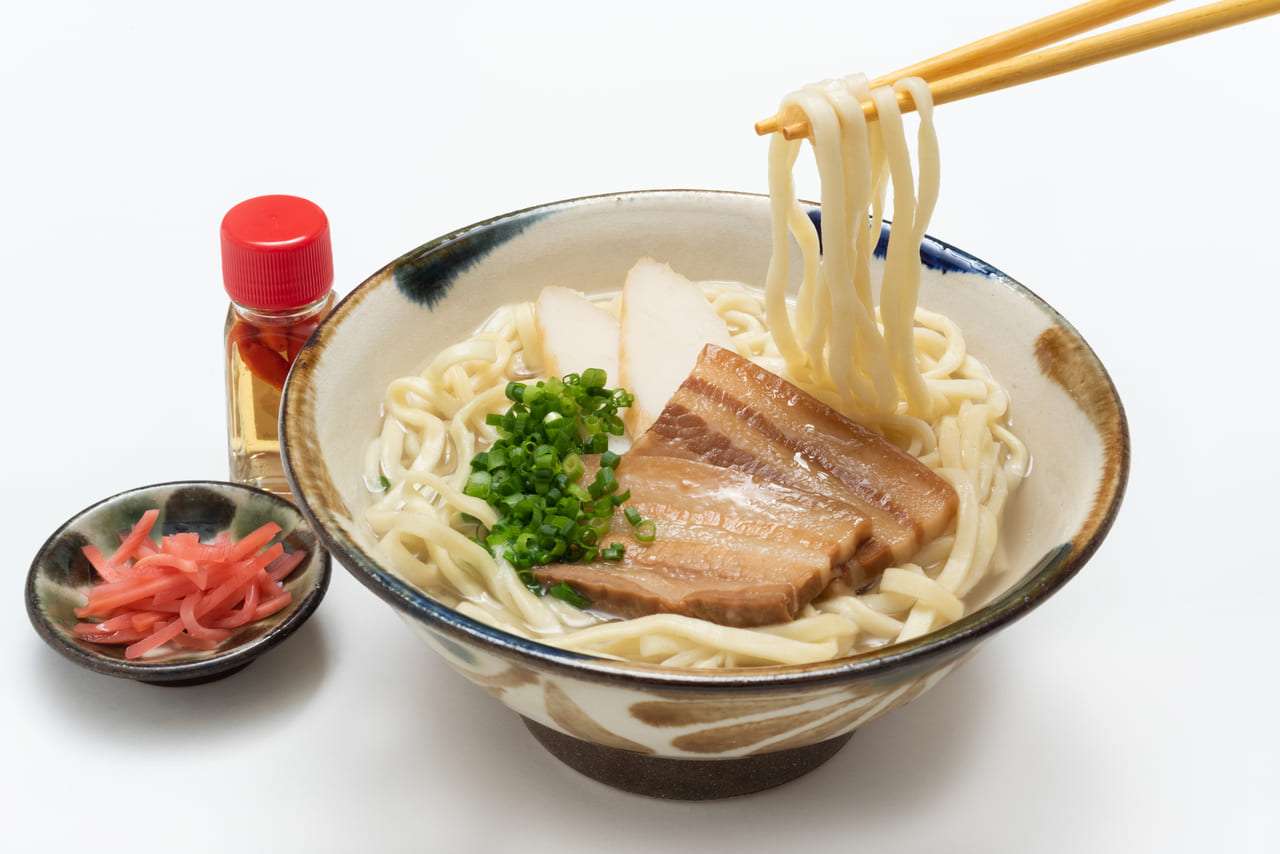 Okinawan "soba" is distinct from the soba consumed in mainland Japan. It is made from wheat flour rather than buckwheat flour, so it has a gentle flavor even for children. In Okinawan dialect, soba is called "suba". Since Okinawa soba doesn't use buckwheat flour, it was not allowed to call "soba", it was officially recognized as "soba" on October 17, 1978. Ever since then, the day has been known as "Okinawa Soba Day". The most familiar Okinawa soba has a topping of sliced pork (stewed pork belly with sweet and spicy flavor) on the noodles. "Soki soba", also popular with tourists, is a dish similar to Okinawa soba but it is topped with soki, boneless pork ribs, instead of sliced pork bellies. The tenderness and the flavor of the meat fuse well with the noodles, creating a perfect balance. Soba in mainland Japan uses kelp and shiitake mushrooms for the soup stock, but Okinawa soba commonly uses pork bones or dried bonito for the soup.
Okinawa "soba" varies by region
Although the origin of Okinawa Soba dates back to the Ryukyu Kingdom in the 14th century, wheat flour began to spread in the postwar period and Okinawa Soba became popular in Okinawa, including the remote islands.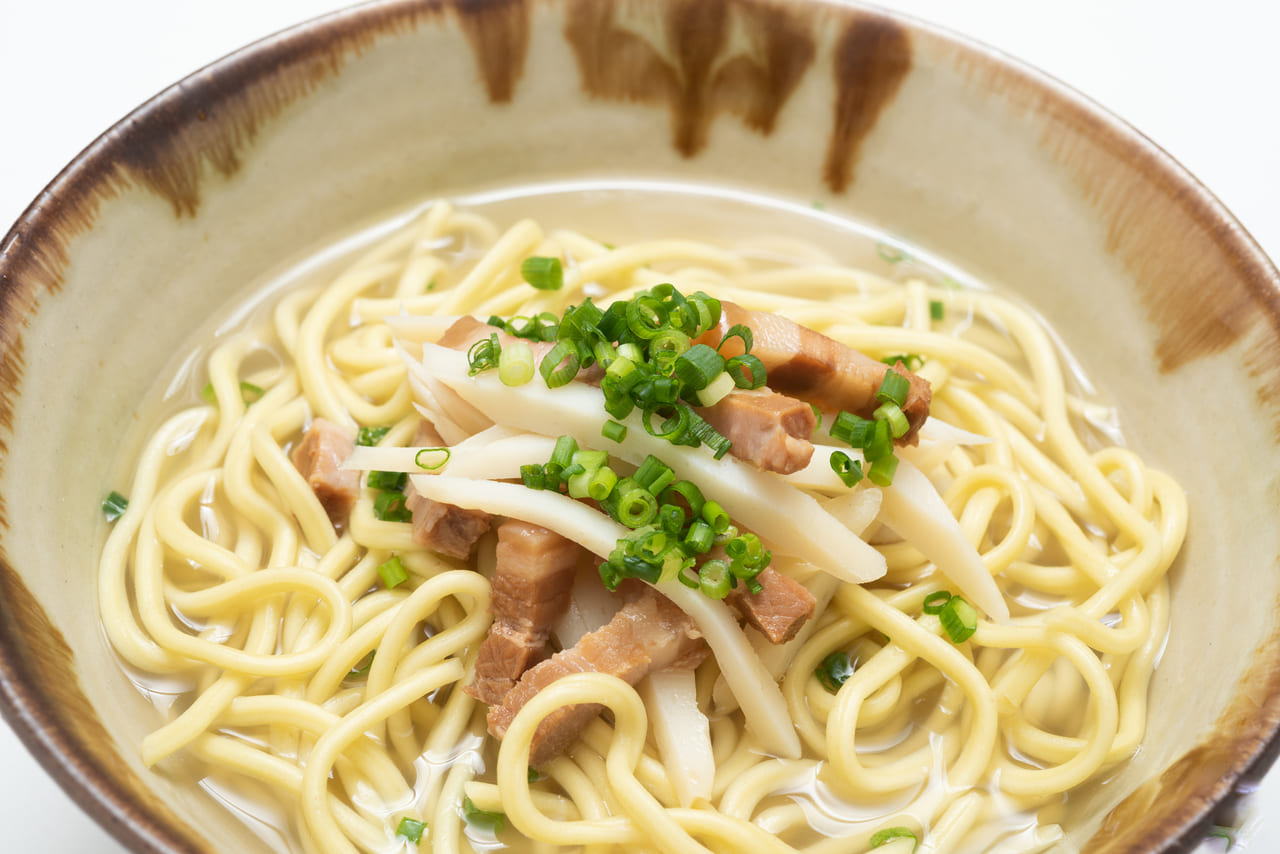 "Yaeyama Soba" was born in the Yaeyama region, such as Ishigaki Island, Taketomi Island, Kohama Island and Iriomote Island. It has toppings of finely sliced pork and kamaboko (fish cake), and some people add island pepper "Pipazu" for a spice.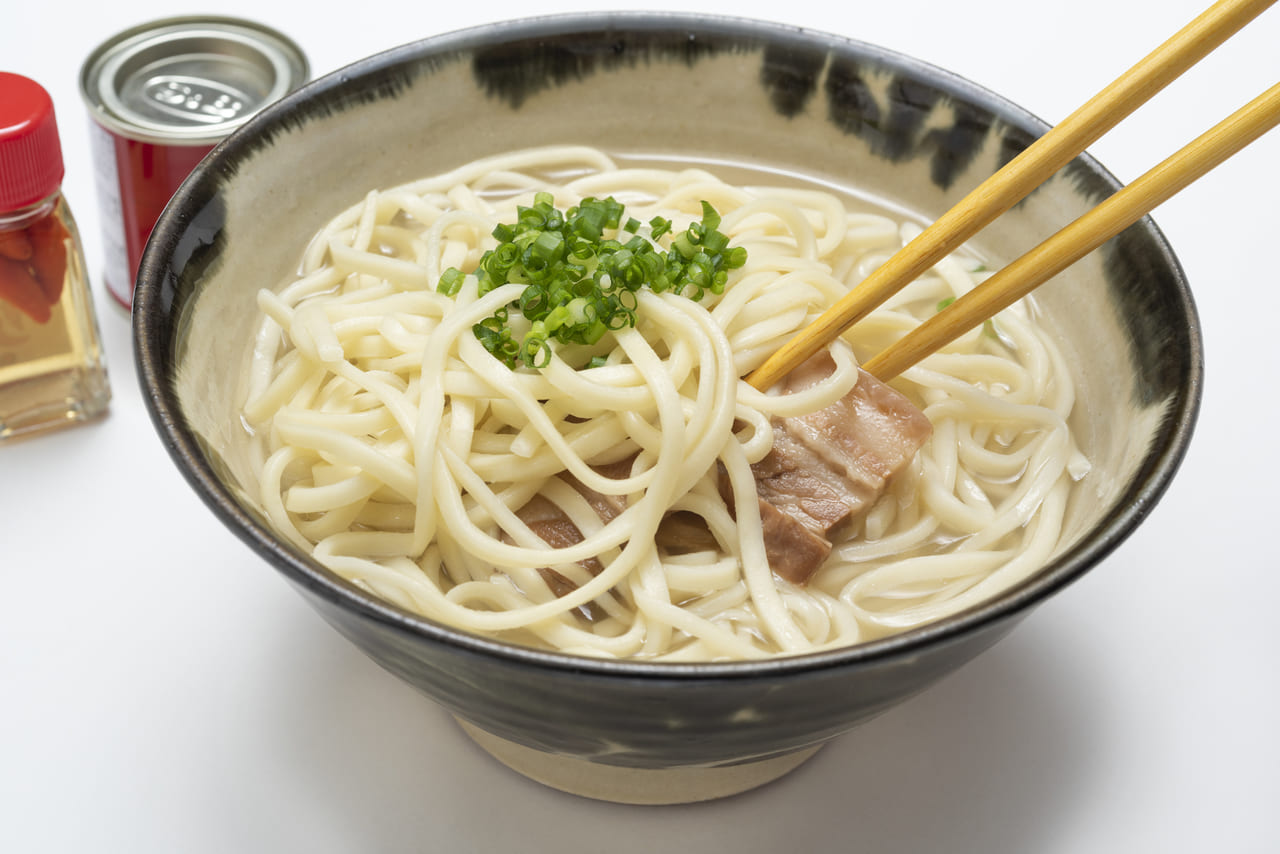 "Miyako Soba" is a type of Okinawa soba that was introduced in Miyakojima Island. A unique feature about this soba is that the toppings are hidden under the noodles. Curry powder is used as a secret ingredient and it is one of its characteristics.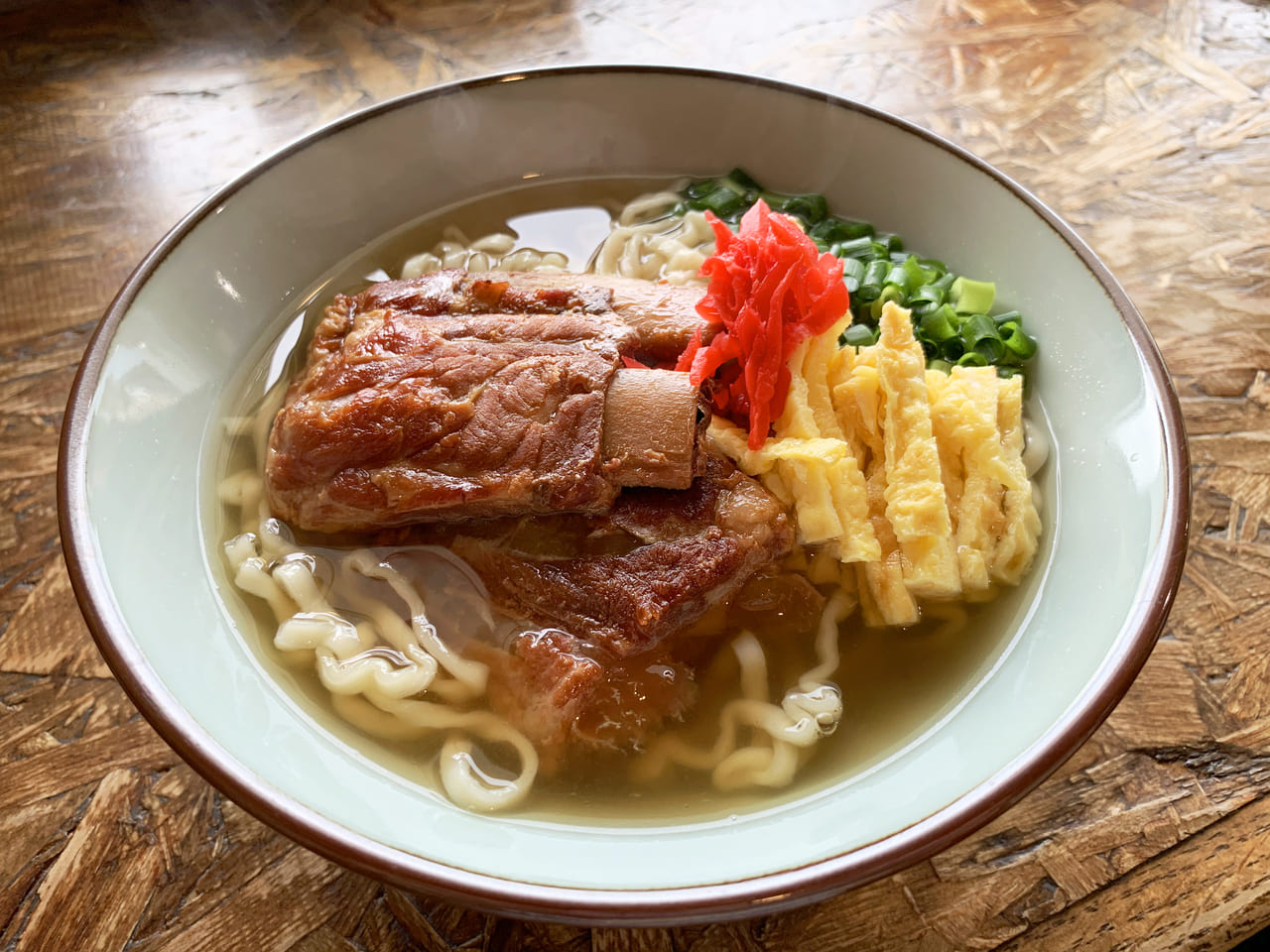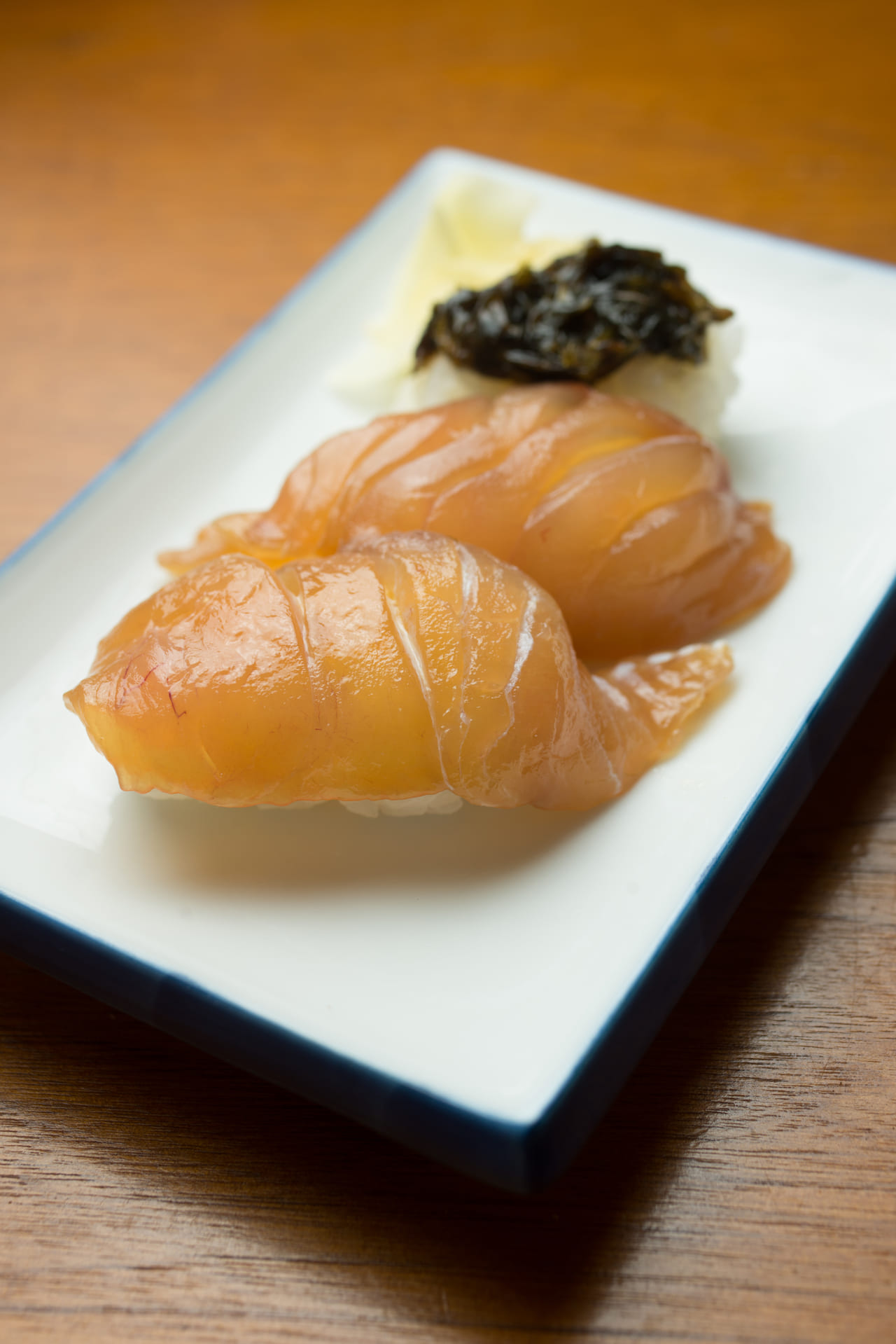 "Daito Soba" originates from Minami-Daito Island, which locates about 400km east of the main island of Okinawa (south of Miyazaki Prefecture). The noodle is made in the traditional style, flour mixed with lye water and island's deep ocean water, making firm and wavy noodles. Its specialty is that Daito soba always comes with "Daito sushi" (marlin marinated in soy sauce).
You can buy it from AEON Okinawa Okinawa soba perfect for a souvenir and tips on the best matching food
If you want to buy Okinawa Soba as a souvenir, go to any AEON and MaxValu store in Okinawa! We have a wide variety of instant Okinawa Soba and perfect toppings to match with Okinawa Soba.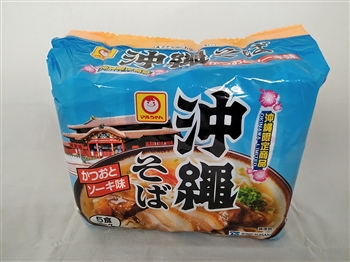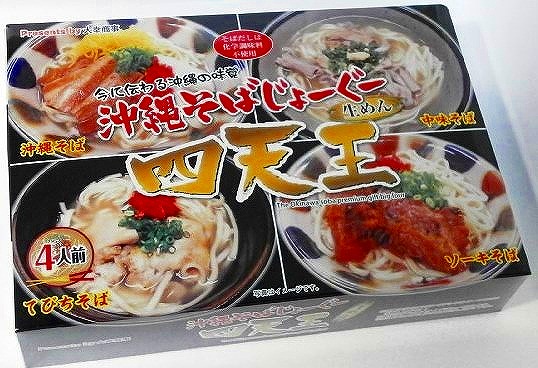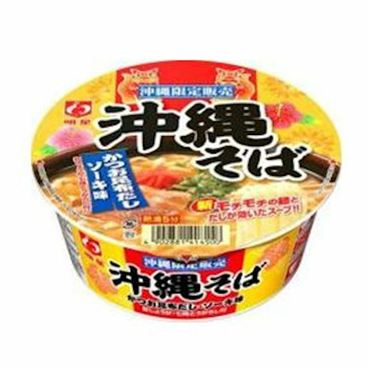 We also have fresh soba packaged for a gift use or a box with different Okinawa Soba packed in one for anyone who wants to compare flavors!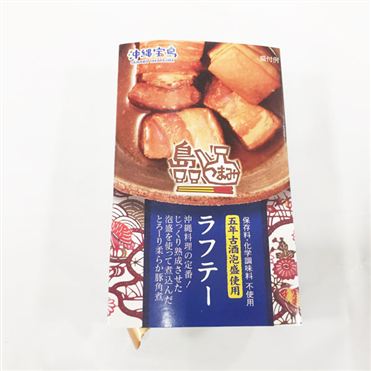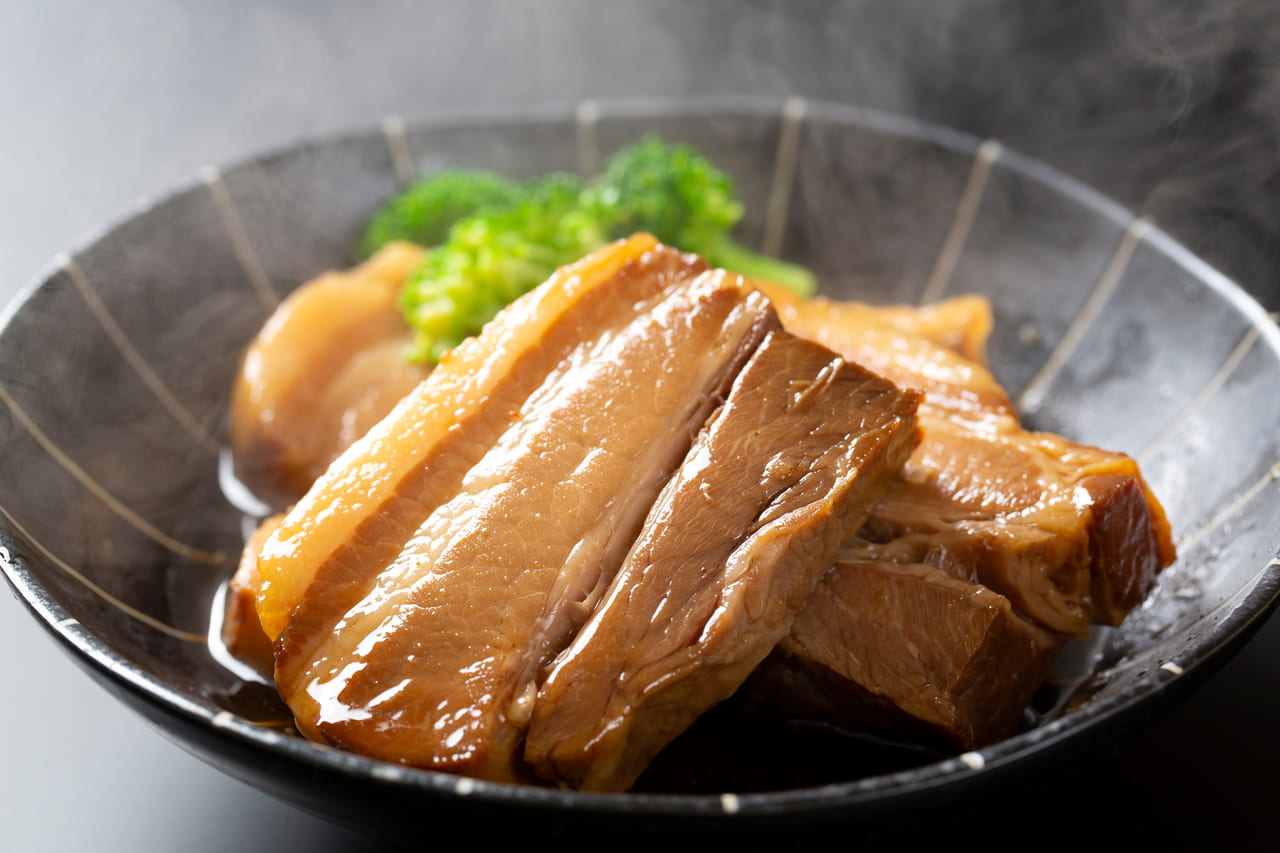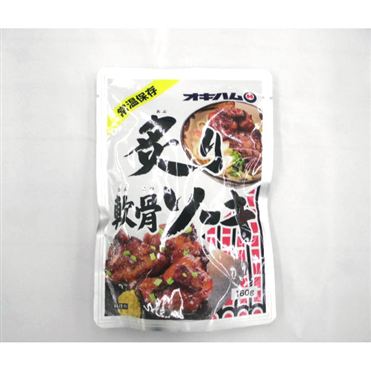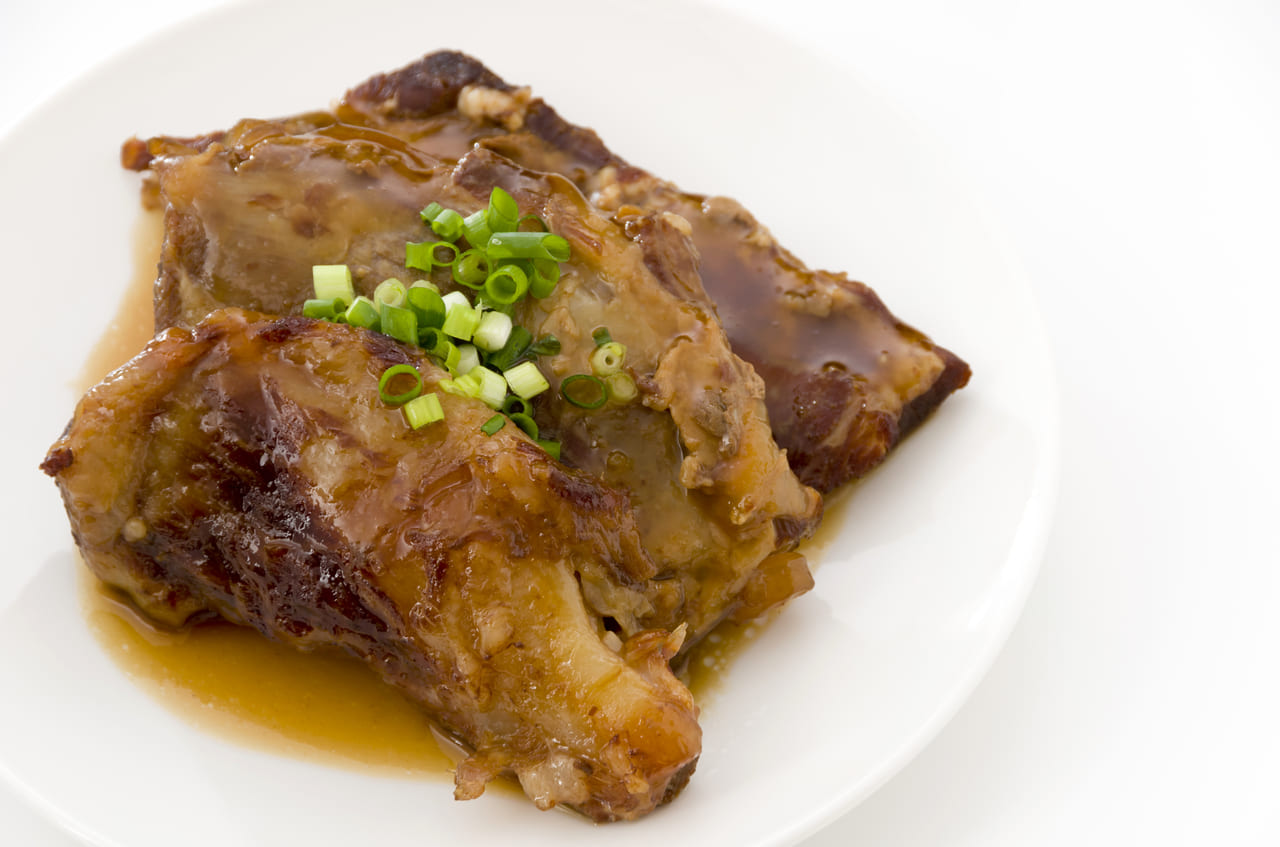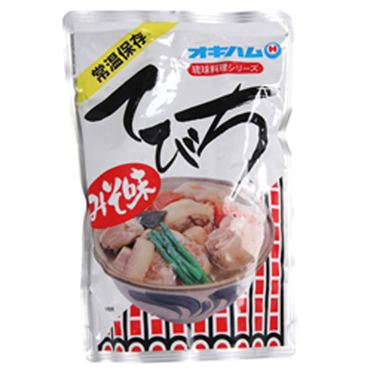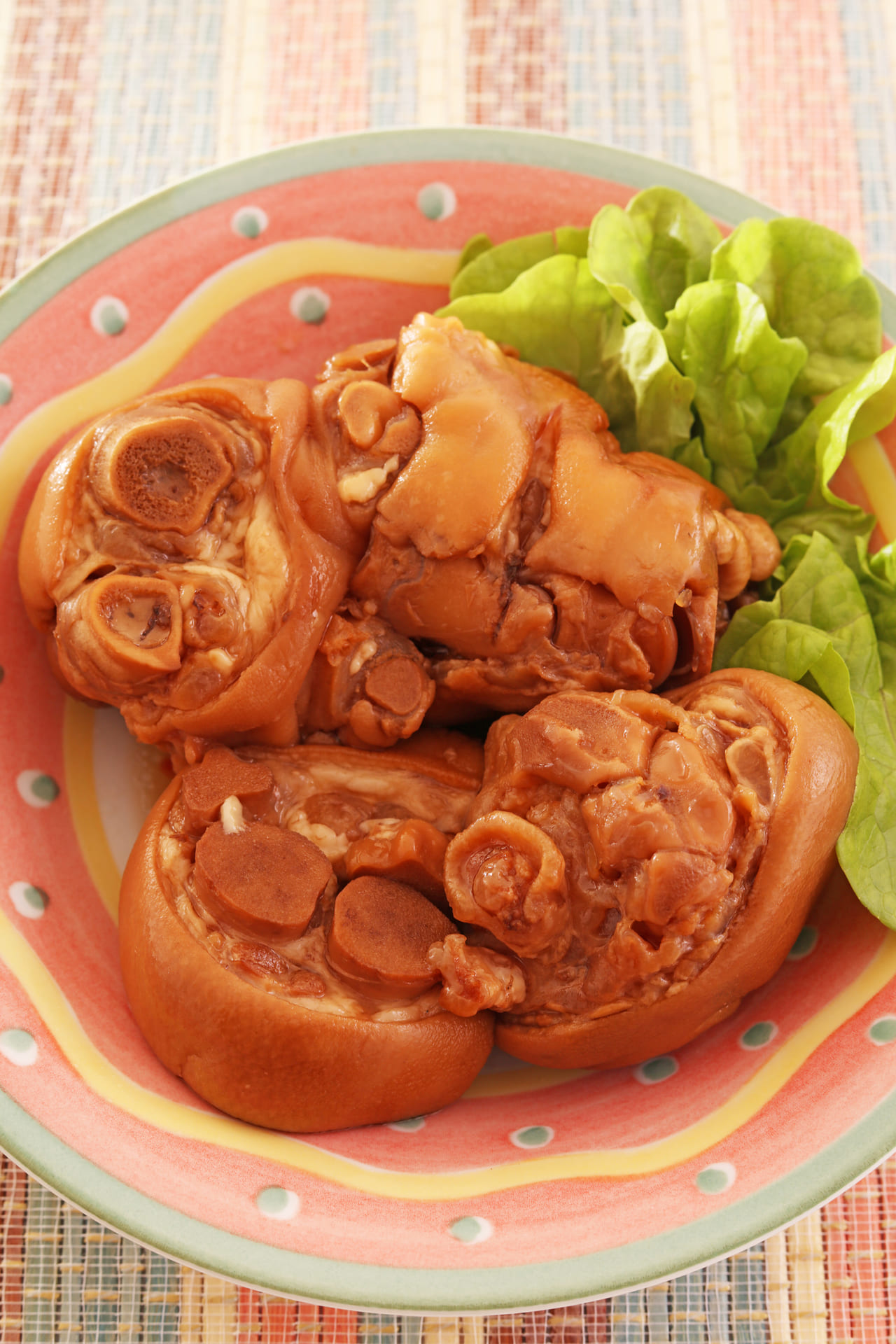 Pre-packaged Rafute (braised pork belly), Soki (spare ribs) and Tebichi (stewed pig's trotters) Typical meat toppings for Okinawa Soba are available in a pre-cooked package so all you have to do is warm it up.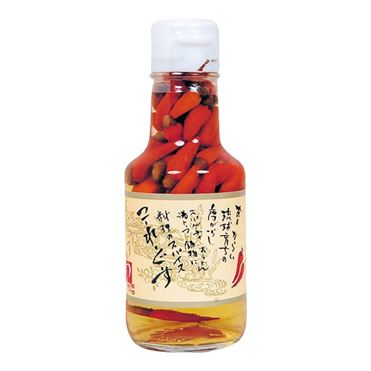 Koregusu It is an Okinawan seasoning, island peppers marinated in Awamori. It adds a spicy flavor to the Okinawa Soba.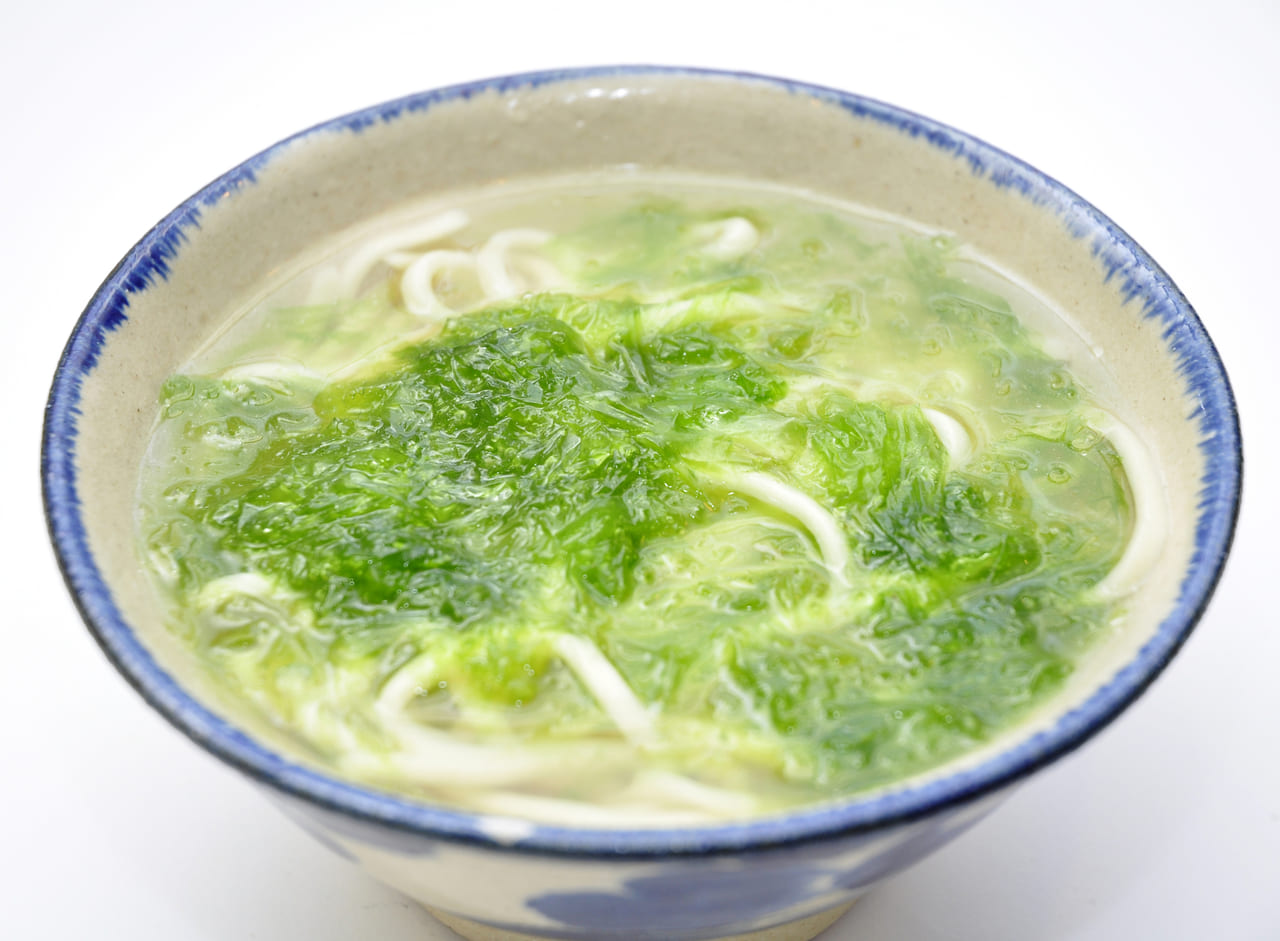 Asa seaweed Okinawa produced Asa seaweed, the aroma of the Okinawa sea adds extra deliciousness to the soba. Dried Asa seaweed is available for purchase. If you are looking for mementoes of your Okinawa trip, please visit any AEON and MaxValu store in Okinawa.