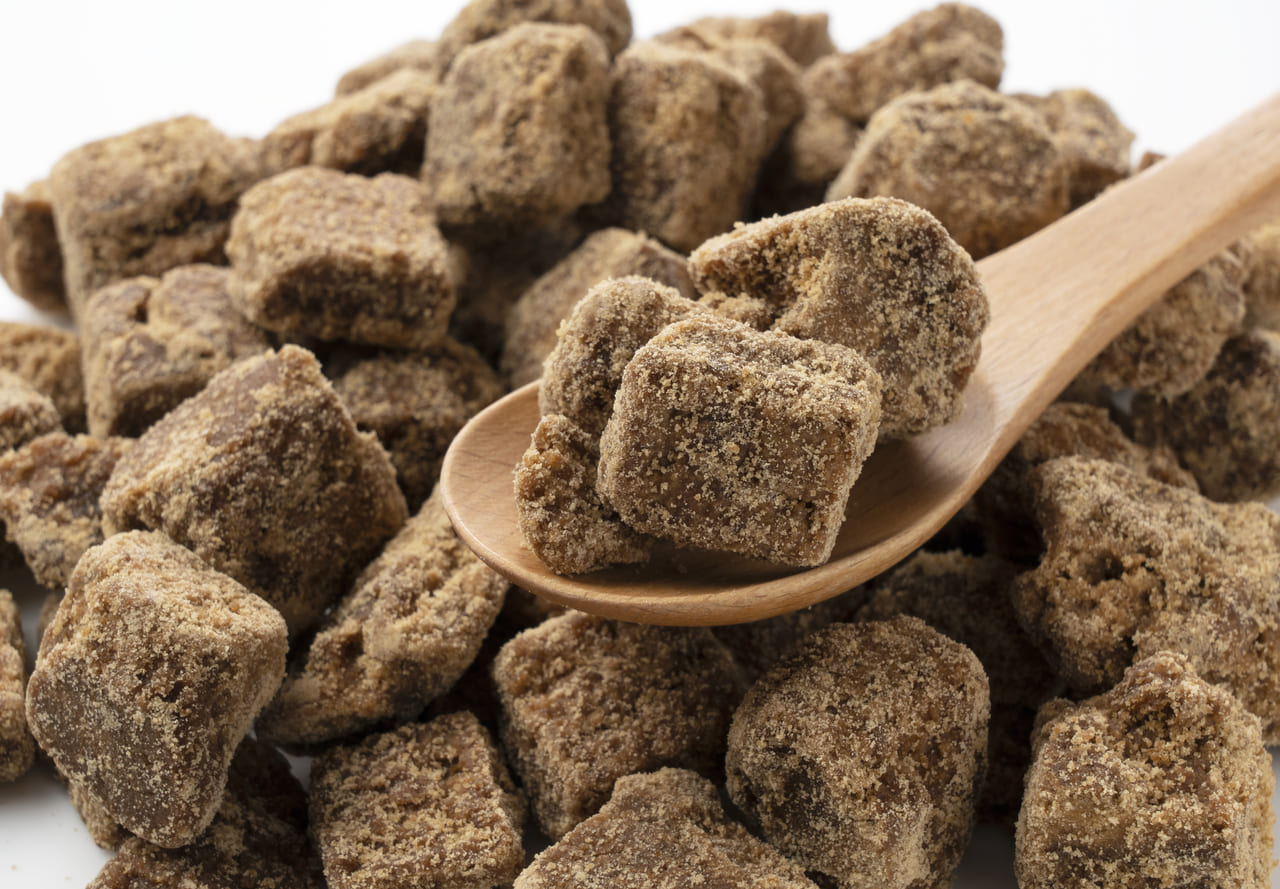 The unknown "Okinawan Souvenir" ~ Okinawa Brown Sugar recommended by AEON ~
"Kokuto"—A recommended Okinawan souvenir!
Beni-imo Tart (purple sweet potato tart) and Chinsuko (similar to cookies) are well-known Okinawan souvenirs. These classic confectionery souvenirs can be bought from any AEON stores in Okinawa, so today, we are introducing something different—"Okinawa Kokuto (brown sugar)", which you can add to your list of Okinawan souvenirs!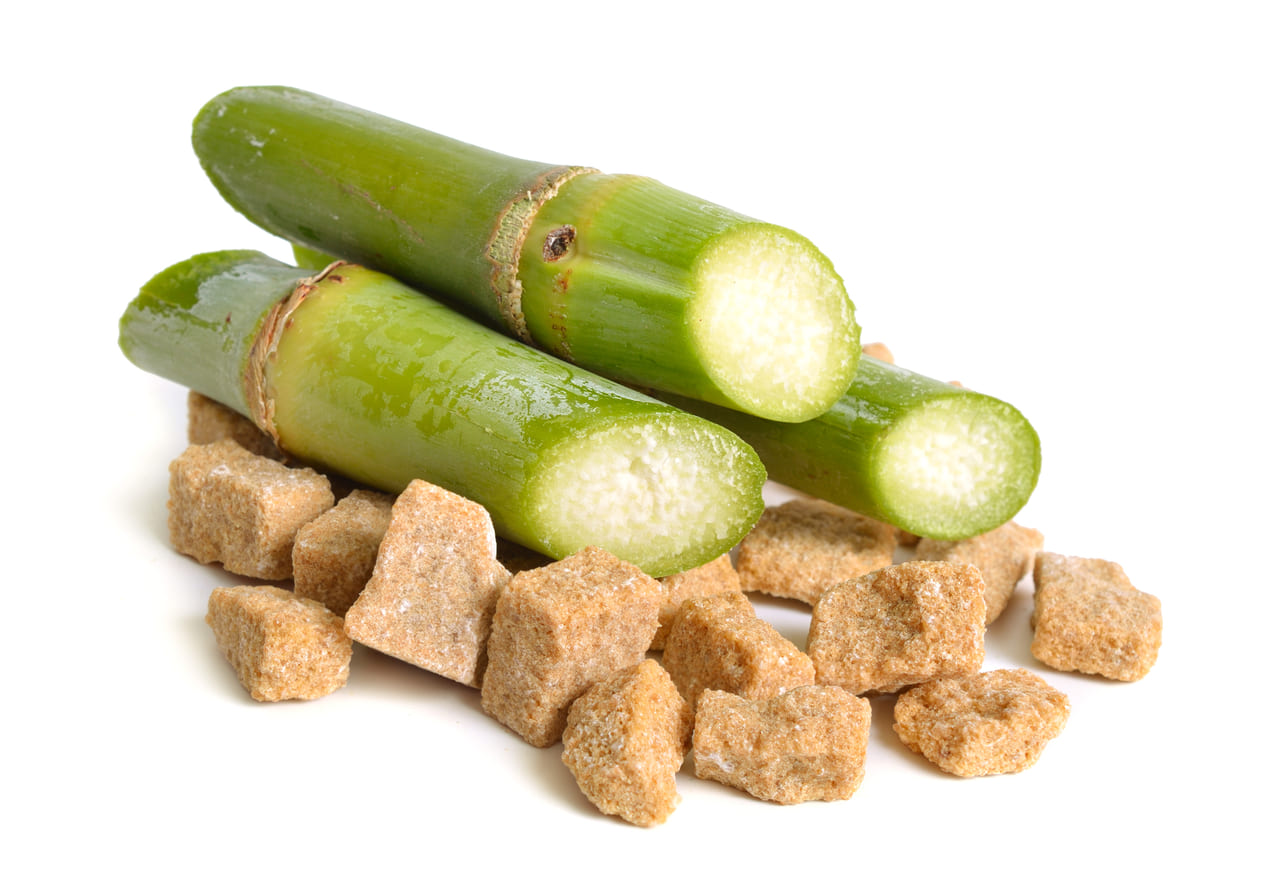 What is "Okinawa Kokuto"?
The brown sugar manufacturing method was introduced to Okinawa from China in 1623. Kokuto is made from sugarcanes but only using some parts. Sugarcanes are 2 to 3 meters long and the juice is extracted only from the part with the highest sugar content. The juice is then boiled over many hours and hardened by hand stirring without any artificial additives or coagulating agents. *Please refer to the diagram.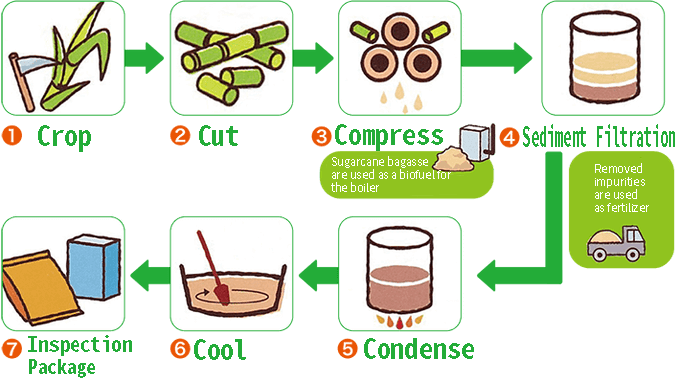 Only the brown sugar produced in Yashima Island region, which still uses this time-consuming method, can be called as "Okinawa Kokuto". The flavor varies on the climate, soil and sugarcane breed of each island, and the texture differs depending on how strong the heat was and/or how much air added during the boiling process. The charm of "Okinawa Kokuto" lies on the wide variety of flavors, colours and aromas of different manufacturing area.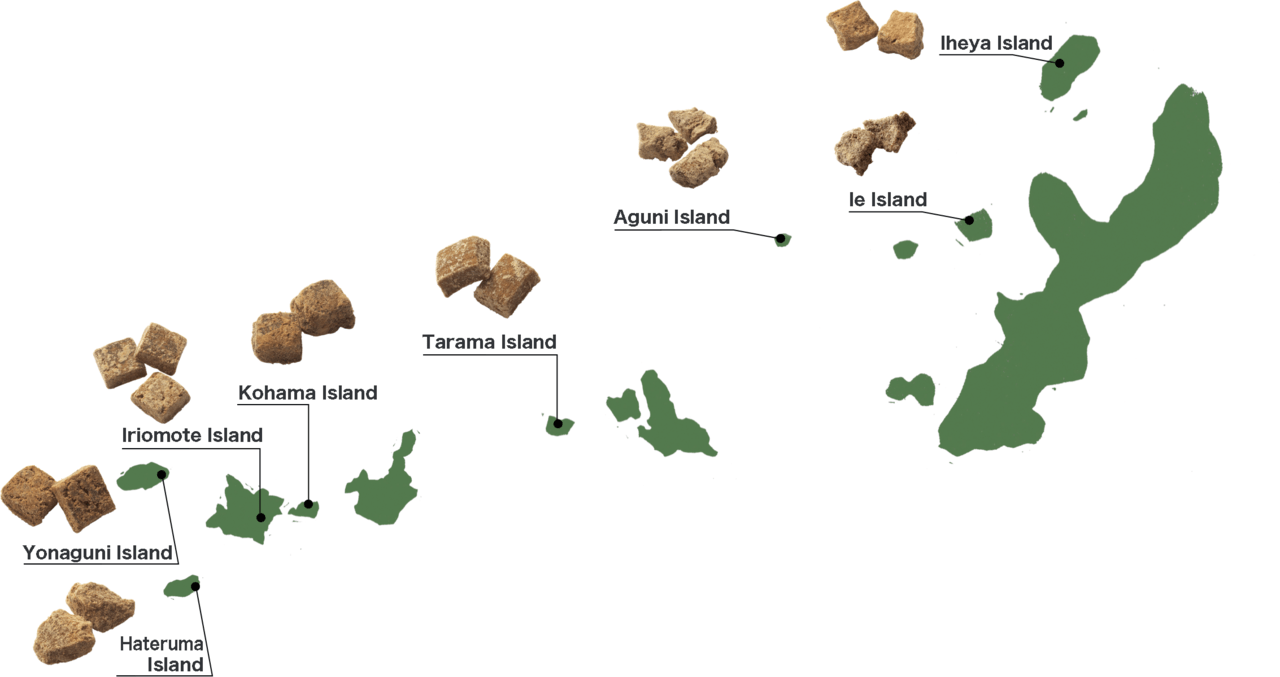 "Yashima Kokuto" is an assortment with 8 kinds of kokuto, which you can purchase from any AEON stores in Okinawa. Find your favorite kokuto by its flavor and texture!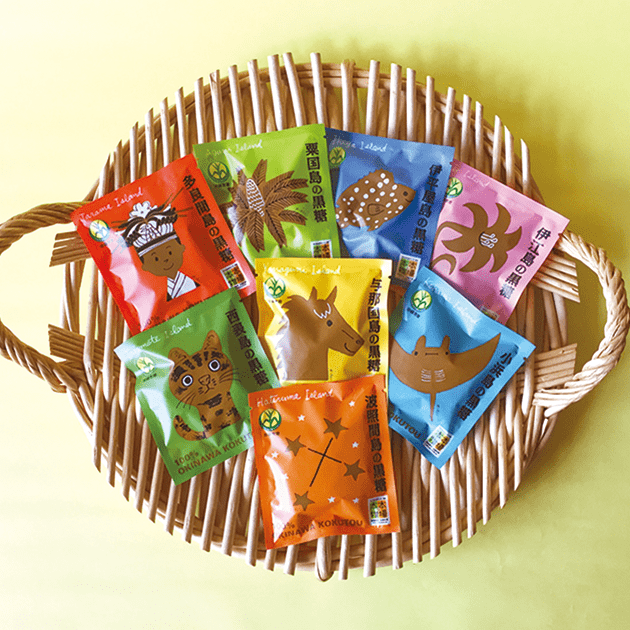 Source:
Kokutoya
Nutritional value of "Okinawa Kokuto"
The charm of kokuto isn't just about the flavor. It contains a lot of minerals which people tend to lack in the modern world. For example, kokuto contains calcium that is 240 times more and potassium, which helps to lower blood pressure, is more than 1000 times of white sugar. Also contains vitamins B1, B2 and B6, which are essential to help recover from fatigue and prevent from catching a cold. Regardless of gender or age, "Okinawa Kokuto" is excellent for our health too!
AEON's recommendations
We have selected the best Kokuto products that can be purchased from AEON or MaxValu stores in Okinawa.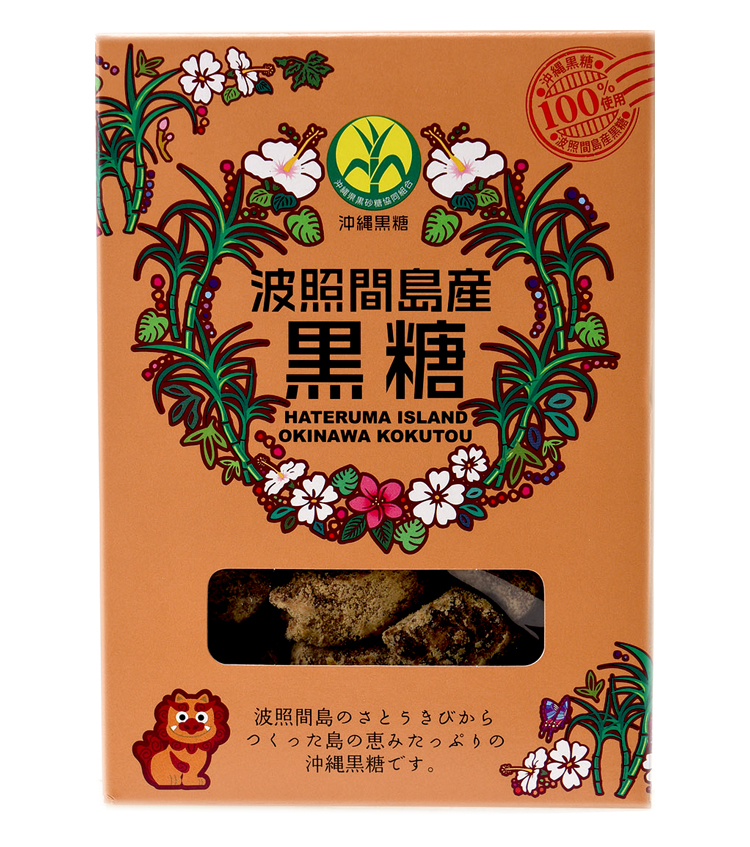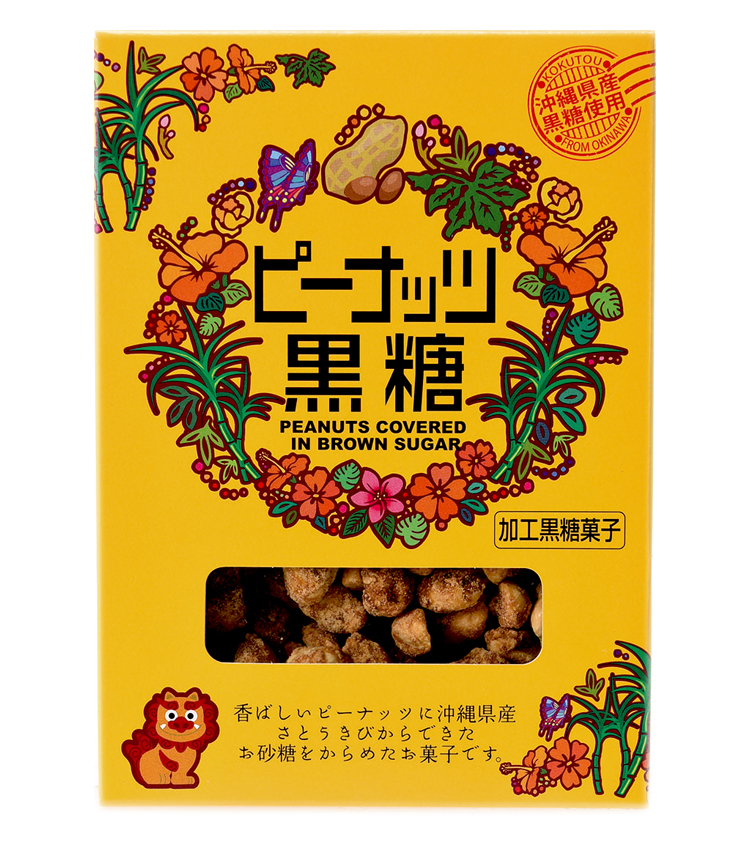 "Hateruma Island Kokuto(Image: top-left)" is made into large pieces, slightly hard with a crunchy texture. Also, the slight bitterness to its flavor means it contains high amounts of minerals. "Peanuts Kokuto(Image: top-right)" contains salty peanuts and its crisp texture matches perfectly with the brown sugar.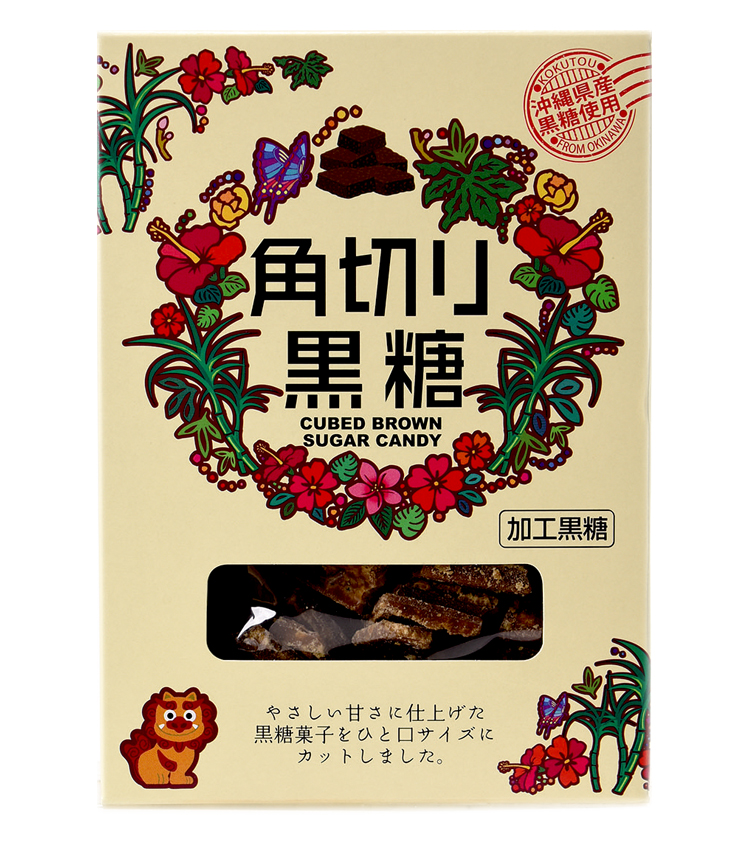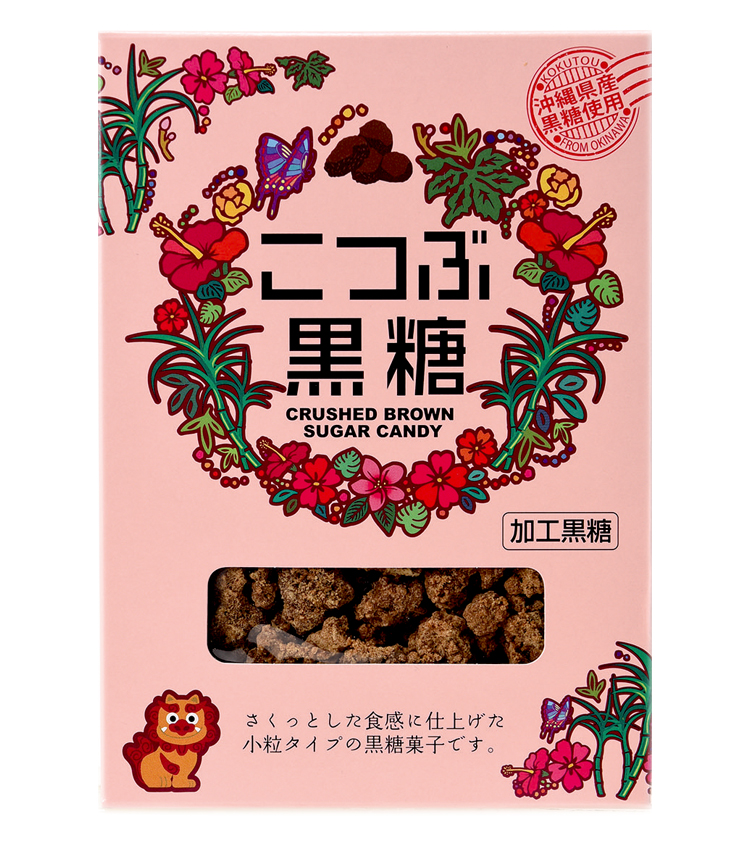 "Cubed Kokuto(Image: bottom-left)" and "Crushed Kokuto(Image: bottom-right)" are processed to make it easier to eat by adding brown sugar crystals and molasses to reduce the bitterness. The size and texture are perfect as a snack.
AEON is the place to shop during your Okinawa trip. "Discover the new charm of Okinawa" To purchase "Okinawa Kokuto", go to AEON!